Texas Rangers to Help Search for Tom Brady's Stolen Super Bowl Jersey, Lt. Gov Says
N

ew England Patriots star quarterback Tom Brady said this morning that he is still missing his Super Bowl game jersey, telling reporters, "If it shows up on eBay somewhere, someone let me know."
Last night after the Patriots' historic win, Brady was seen on video telling Patriots owner Robert Kraft, "Someone stole my game jersey."
This morning Boston station FOX25 reported that a Patriots equipment manager locked up Brady's jersey, but intrigue continued with Brady telling the media at a press conference later in the morning that he's still missing his championship game jersey.
"Those are pretty special ones to keep … What can you do. I'll take the ring and that's good enough for me," Brady said.
Brady, who was named Most Valuable Player of the Super Bowl for the fourth time, accepted the MVP trophy from NFL Commissioner Roger Goodell with smiles this morning at a press conference.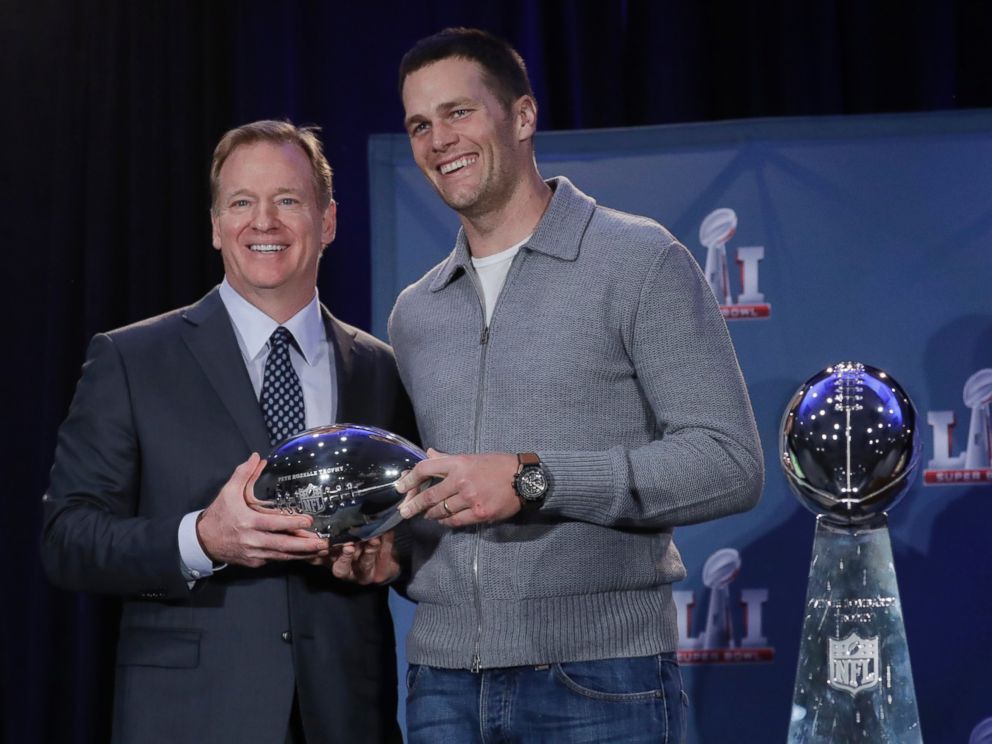 Goodell had suspended Brady for the first four games of the 2016 season for his alleged involvement in the deflation of footballs during the 2015 AFC championship game.
Last night marked the biggest comeback in Super Bowl history as the Patriots erased a 25-point deficit, beating the Atlanta Falcons 34-28 in overtime. It was also a record fifth Super Bowl win for Brady.
Brady said at a press conference this morning of the Falcons, "I give them a lot of credit. They're a great football team."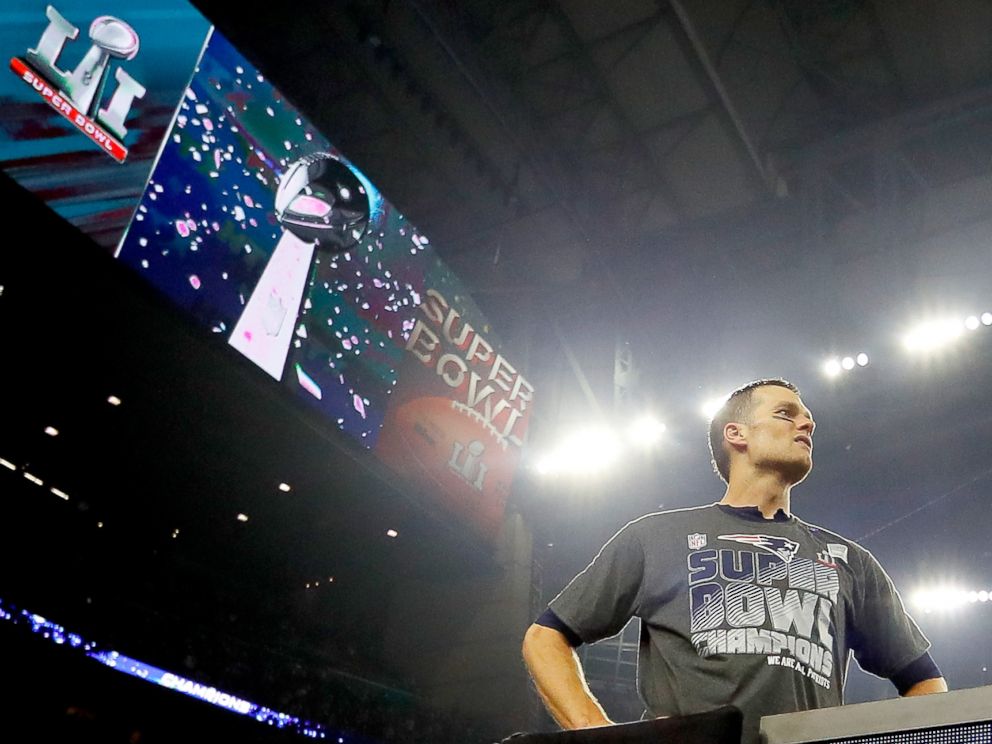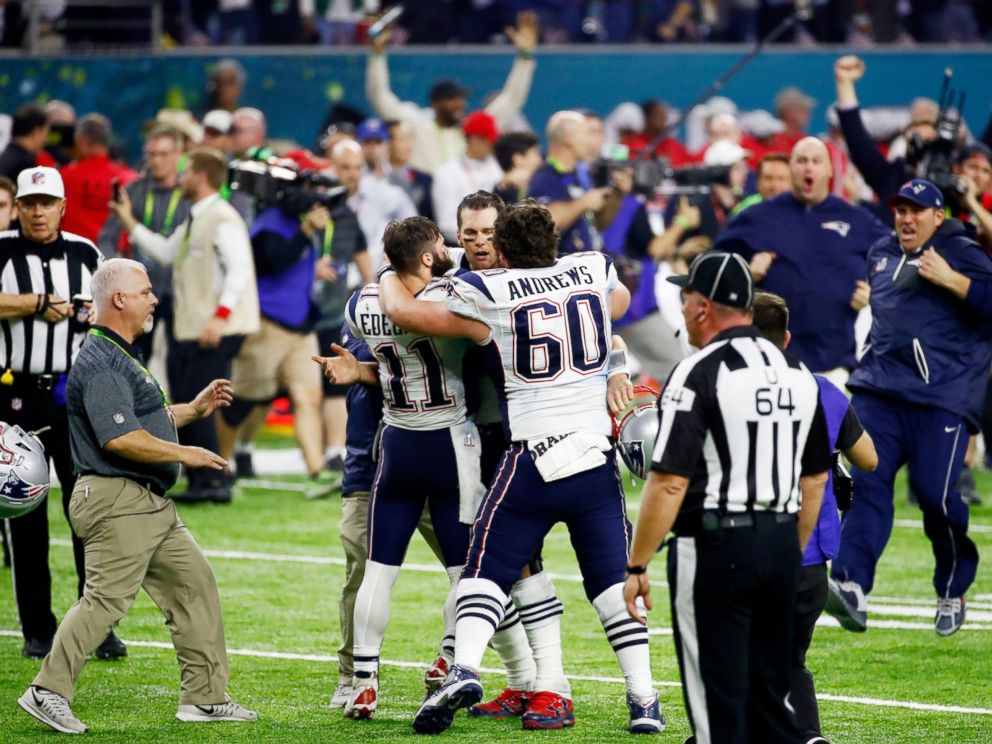 "It took a lot of great plays for us to overcome the deficit and the hole that we dug. But we were able to do it," Brady said.
Brady said the Patriots "faced a lot of adversities" this year and he called their stunning victory a "great way to really culminate the season."
"It took a kind of miraculous effort to do it," he said, adding that he's "happy that we were able to get it accomplished."
Brady said "it was great" to celebrate at the Super Bowl with his mother, who has been ill and missed all of this season's games.
"She's been through a lot. Way harder than what I went through last night … and my dad's been there every step of the way. They set such a great example for me," Brady said.
Now that the big game is over, Brady said he's looking to spending time with his children, who he said will be happy to see the trophy.