Famed American author Tom Wolfe — who chronicled American power and greed in "Bonfire of the Vanities" and its reach for the stars in "The Right Stuff" — died Monday in a Manhattan hospital. He was 88.
Wolfe's longtime agent Lynn Nesbit confirmed the writer's death to ABC News. Nesbit said Wolfe died after being hospitalized with an infection.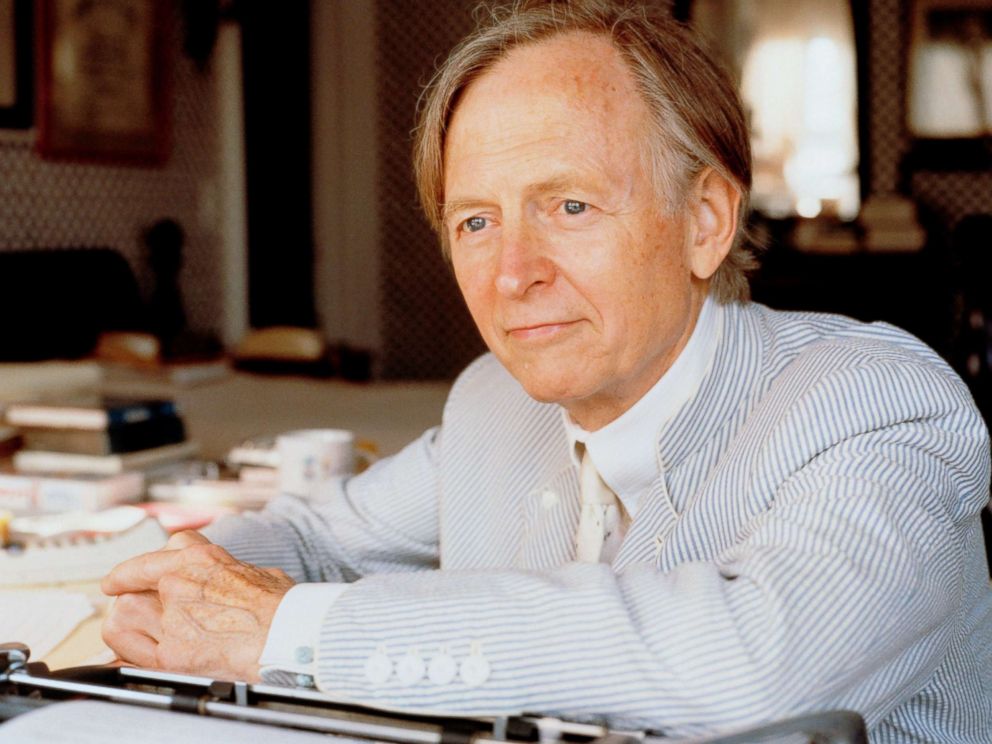 Known as the father of "New Journalism," a less objective form of news writing that employed literary techniques, Wolfe dissected the underbelly of American life, exploring the intricacies of people who frolicked in the perch of power to those who tripped on acid through the counter-culture revolution.
"The whole conviction of my life now rests upon the belief that loneliness, far from being a rare and curious phenomenon, peculiar to myself and to a few other solitary men, is the central and inevitable fact of human existence," Wolf once said in an interview.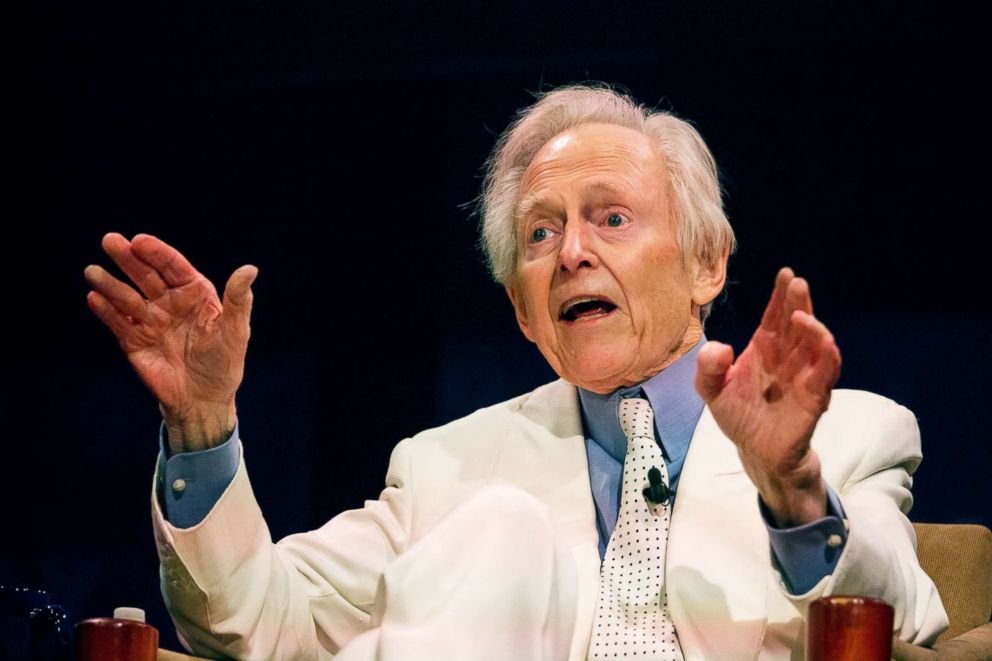 Known as a natty dresser in his signature white three-piece suits and spectator shoes, Wolfe exhibited a bon vivant man about town even though his roots traced to a Southern middle-class upbringing.
He once said his style of dress was an accident and accentuated his contrarian attitude. One summer Wolfe had a white suit made but it was too warm, so he wore it in December and found that it "really irritated people – I had hit upon this harmless form of aggression."
Born and Raised in Richmond, Virginia, to an agronomist father and a mother who was a landscape architect, Wolfe traced his love for literature to the books his parents kept on their bookshelves.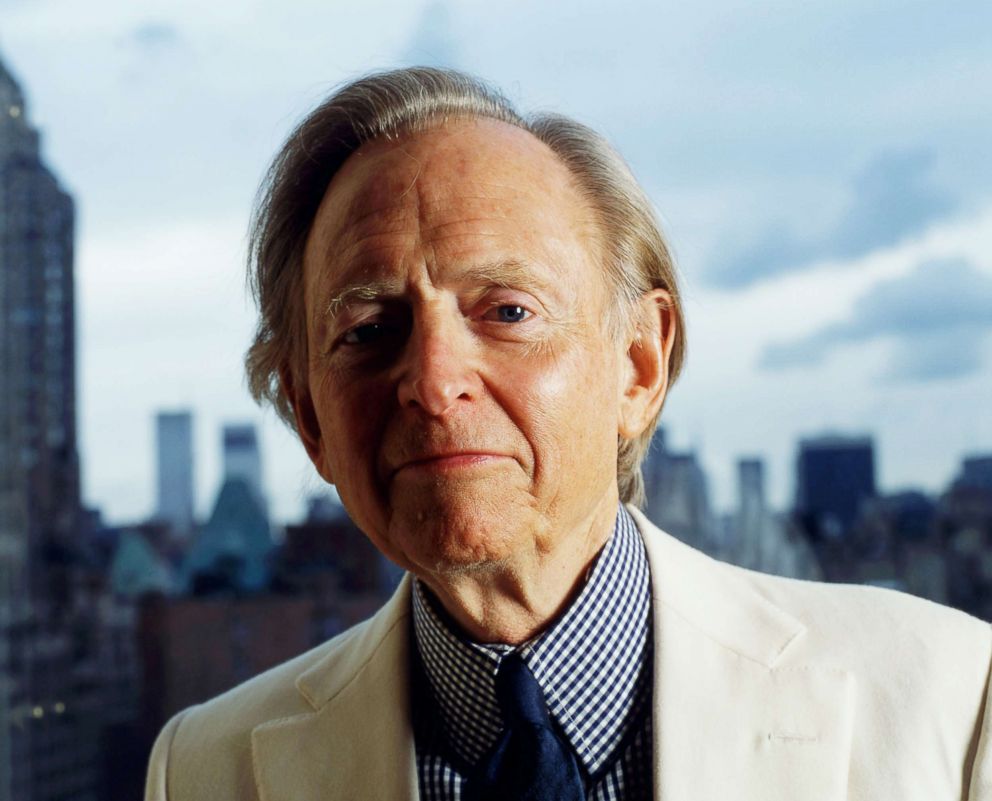 "They'd been invisible right up to the moment someone or something told me that the books on them were stuffed with dirty words and shocking behavior — a rumor whose truth was eventually confirmed by 'Portnoy's Complaint,'" Wolfe told writer Michael Lewis in a 2015 interview for Vanity Fair.
After graduating from St. Christopher's School, an Episcopal all-boys school in Richmond, Wolfe rejected a chance to enroll at Princeton University to stay in Virginia and attend Washington and Lee University, a private liberal arts school in Lexington.
A gifted amateur baseball player, Wolfe tried out in 1952 for then-New York Giants but he ended up getting cut and eventually landed at Yale University, where he studied American studies.
Despite earning a Ph.D., Wolfe set out on a career in journalism, working as a reporter at the Springfield Union in Massachusetts and later at The Washington Post.
In 1962, he was hired by The New York Herald Tribune, where his editor, Clay Felker, encouraged him to try new avenues in journalism that broke with standard objective reporting.
Wolfe published a string of nonfiction books beginning with "The Kandy-Kolored Tangerine-Flake Streamline Baby" in 1965, a collection of his newspaper and magazine articles in which he experimented with using literary techniques and threw objectivity to the wind.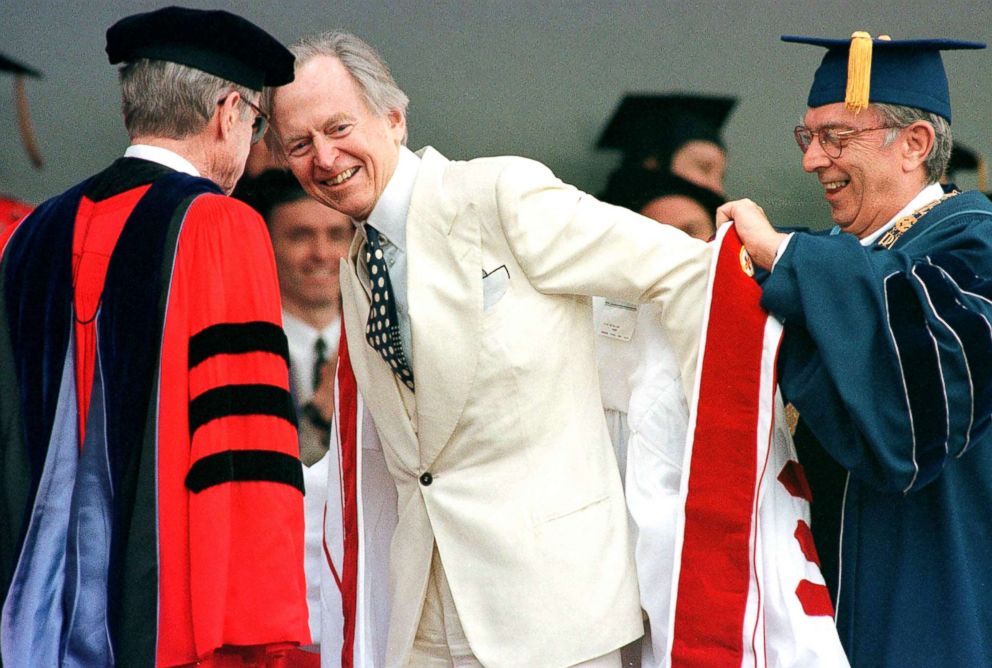 The book was the first example of what Wolfe described as "New Journalism."
In a span of 16 years, Wolfe produced nine nonfiction books, including one of his most famous, "The Electric Kool-Aid Acid Test," in which he hit the road in a psychedelic bus with writer Ken Kesey and his so-called band of Merry Pranksters bent on turning the world on to LSD.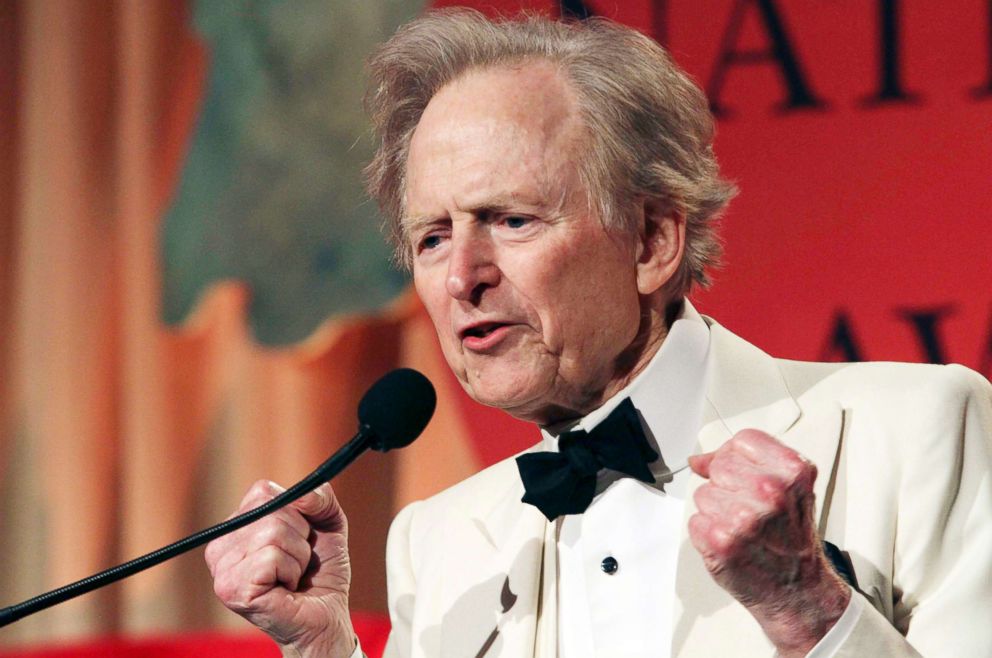 Wolfe revealed in a 2016 interview with The Telegraph of London that he wrote the vivid account of tripping on the acid without ever dropping a tab.
"I probably have given that impression in the past, but I didn't," he said. "I felt it was really far too dangerous to take a chance – and they didn't try to pressure me."
ABC News' Aaron Katersky contributed to this report.