At least nine people were killed when flames from a raging wildfire engulfed their homes and vehicles in Northern California, authorities said.
Interested in
California Wildfires?
Add California Wildfires as an interest to stay up to date on the latest California Wildfires news, video, and analysis from ABC News.
Four of those victims were found dead in torched vehicles and another was discovered outside a vehicle in the town of Paradise, where the Camp Fire has ravaged entire neighborhoods. Autopsies will be conducted to determine the circumstances of the deaths and to identify the individuals, but investigators believe their vehicles were "overcome" by the flames, according to the Butte County Sheriff's Office.
Virtually all of Paradise has been destroyed by the Camp Fire.
Three more bodies were discovered outside of residences and a fourth inside a residence, Butte County Sheriff Kory Honea told reporters at a press conference Friday night.
Authorities have received reports of additional fatalities due to the blaze, which investigators are still working to confirm.
"The task is difficult due to the fact that the fire is still active and there are many hazards in areas where fatalities have been reported," the sheriff's office said in a statement Friday.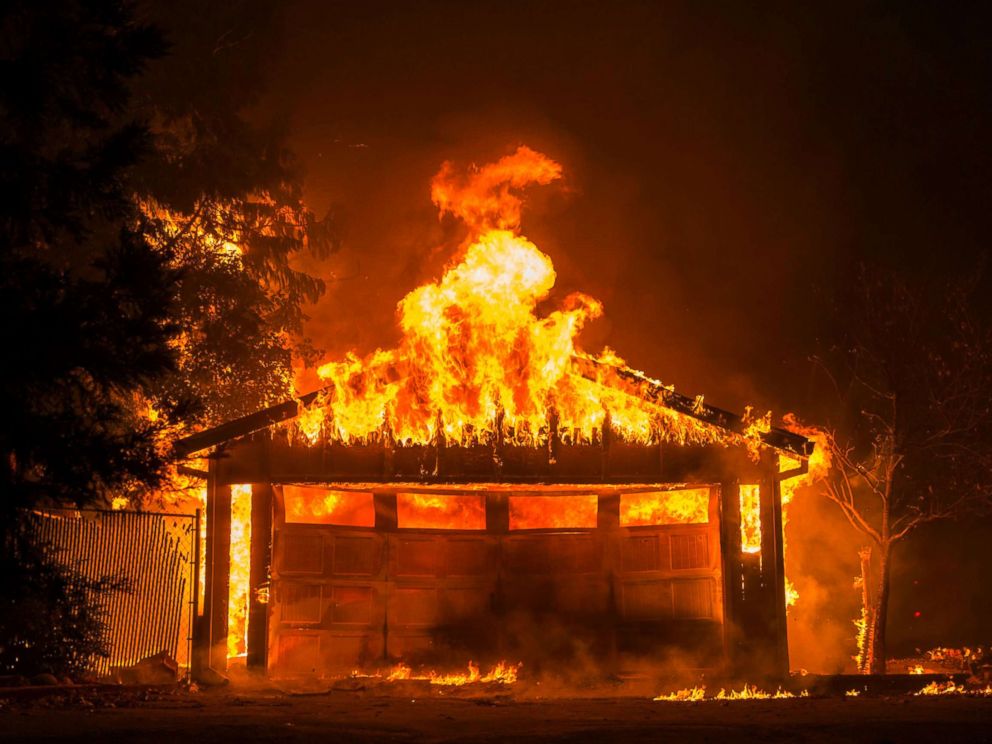 By Friday night, the Camp Fire had grown in size to an area of about 90,000 acres in Butte County and was just 5 percent contained, according to the California Department of Forestry and Fire Protection. Some 52,000 people have been evacuated and more than 6,700 structures in the effected area have already been destroyed.
Rescuers have responded to at least 588 calls for people needing assistance, according to the Butte County Sheriff's Office.
At least three of the 3,223 firefighters in the field have been treated for injuries.
Pulga, Concow, Magalia, Stirling City and the entire town of Paradise were among the areas that remained under mandatory evacuation orders Friday.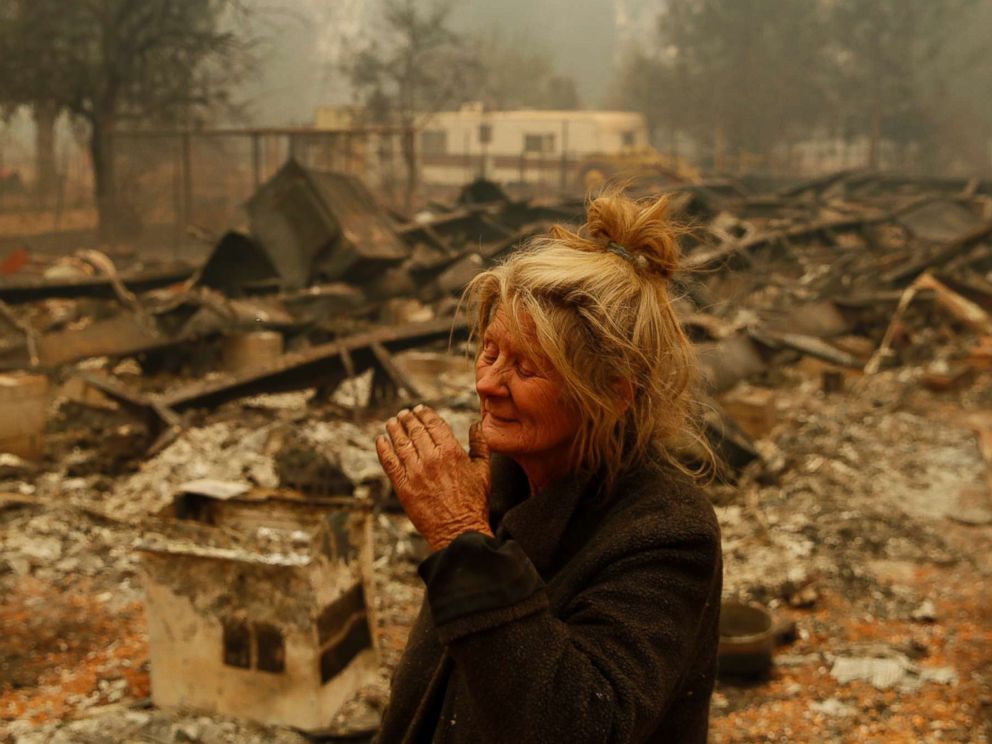 The fire threat isn't expected to alleviate anytime soon. Red flag warnings and fire weather watches have been issued for parts of Southern California, including the hills of Los Angeles and San Diego, as well as parts of Northern California, including the areas surrounding Sacramento and San Jose. These fire weather alerts go through Monday night.
Extremely critical fire danger exists in the mountains around Los Angeles on Sunday with wind gusts up to 60 mph and just 3 percent relative humidity.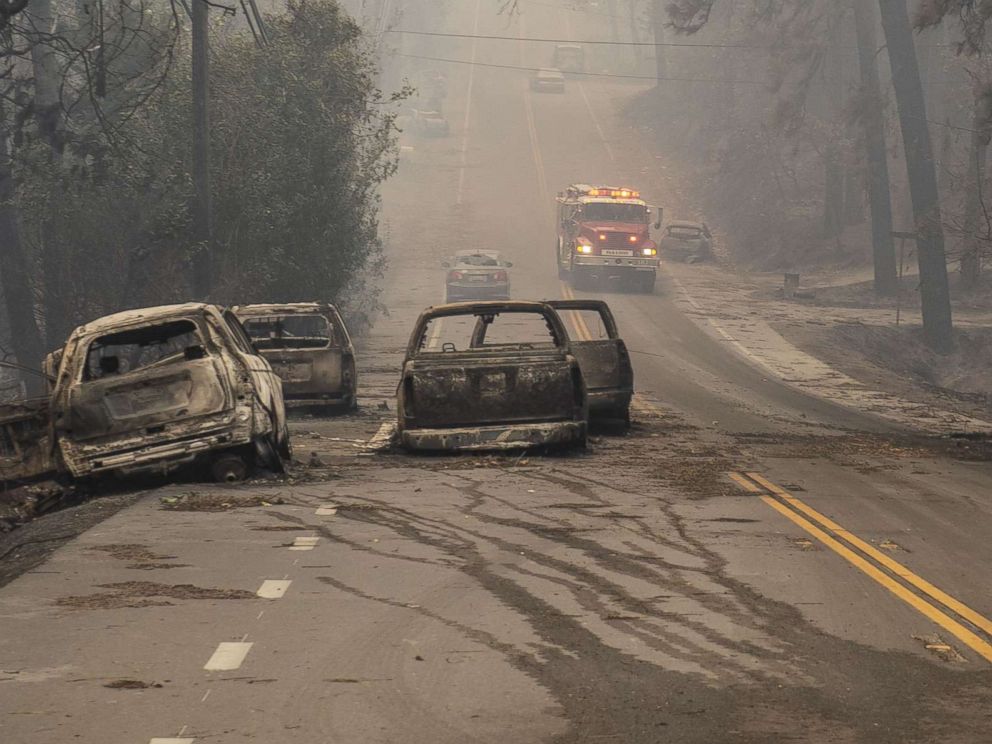 Late Friday, President Donald Trump declared a state of emergency for California, freeing up federal resources to supplement local response efforts to combat three major wildfires blazing across the state.
Trump's declaration allows the Department of Homeland Security and the Federal Emergency Management Agency (FEMA) to coordinate disaster relief efforts to help alleviate the hardship and suffering caused by the emergency on the local population, provide support for emergency measures and free up federal resources.
But on Saturday, Trump threatened to pull federal funding if California does not "remedy" its wildfire problems, even as the state deals with the worsening disaster. The president tweeted the threat while in Paris to mark the centennial of the end of the end of World War I.
There is no reason for these massive, deadly and costly forest fires in California except that forest management is so poor. Billions of dollars are given each year, with so many lives lost, all because of gross mismanagement of the forests. Remedy now, or no more Fed payments!

— Donald J. Trump (@realDonaldTrump) November 10, 2018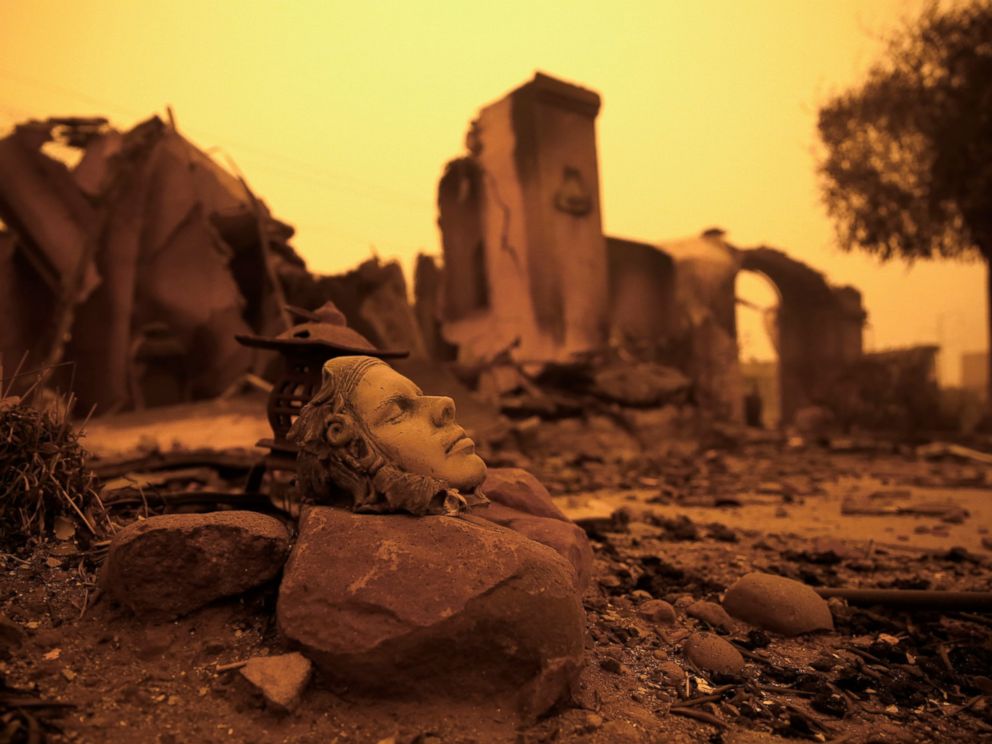 The Camp Fire ignited Thursday morning in Pulga, a tiny community in Butte County nestled in the Plumas National Forest, and strong winds fanned the flames overnight, sending thousands of residents fleeing for their lives.
The blaze raced southwest overnight through the small community of Concow and then Paradise, which was largely destroyed, according to Scott McClean, public information officer of the California Department of Forestry and Fire Protection.
The flames enveloped Feather River Hospital in Paradise, forcing staff to evacuate patients from the 101-bed acute care facility, McClean told reporters at a press conference Thursday.
The fire was also burning to the northwest into Magalia and toward Stirling City.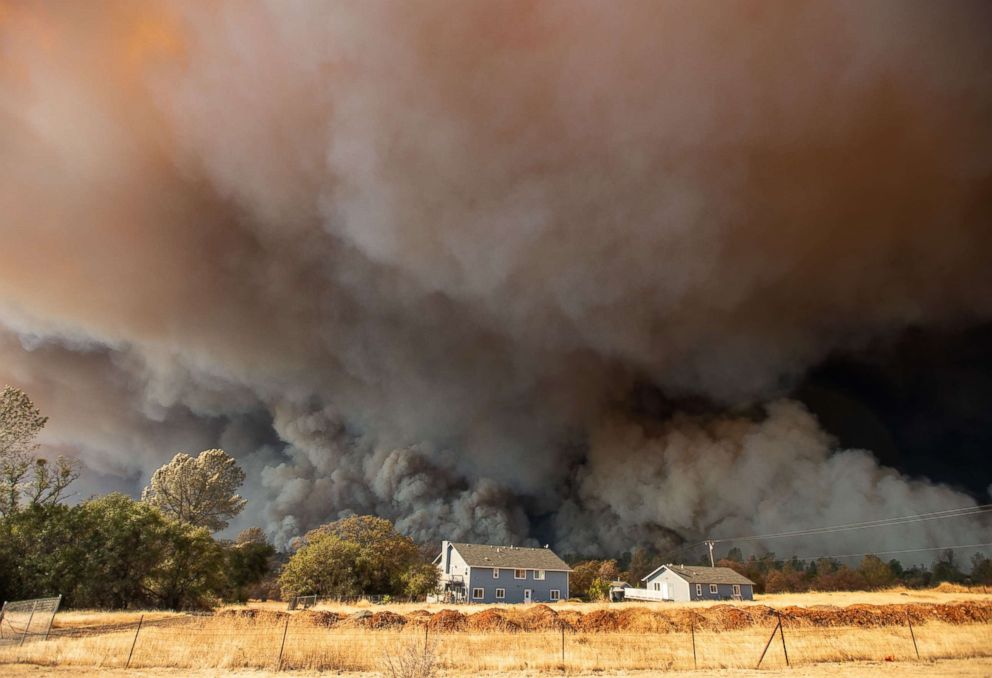 Pacific Gas & Electric Co. reported an outage on an electrical transmission line that occurred about 15 minutes before the blaze broke out. The company also noted that there had been damage to a transmission tower near Paradise in a one-page summary filed Thursday with state utility regulators, according to The Associated Press.
Meanwhile, two fast-moving wildfires tore through Southern California.
One of the blazes jumped the 101 Freeway on Friday morning and continued burning toward Malibu, prompting officials to order the entire city to evacuate. The other fire could spread all the way to the Pacific Ocean, authorities said.
ABC News' Stacy Chen, Matthew Fuhrman, Julia Jacobo and Bonnie Mclean contributed to this report.