ISIS claims responsibility for deadly Barcelona attack
t least 13 people are dead and 100 more are injured after a van slammed into pedestrians in a busy tourist section of Barcelona, Spain, this afternoon.
The attack took place near Catalunya Square in Barcelona's Las Ramblas district. Two individuals have been detained, police said.
ISIS has claimed responsibility for the attack via its Amaq agency, according to the SITE Intelligence Group.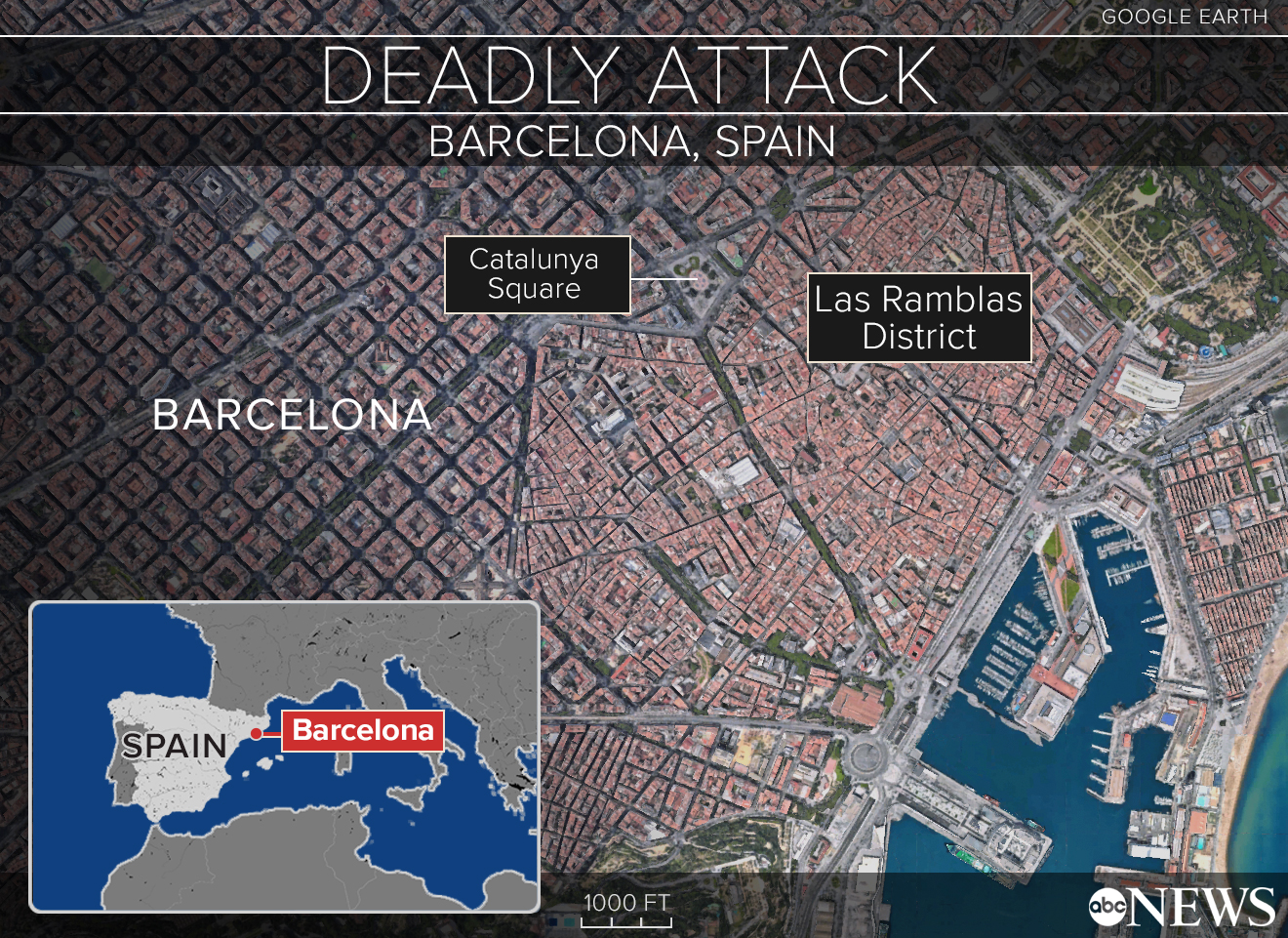 A spokesperson for the Guardia Civil, Spain's national police force, told ABC News the man who rented the van has been identified as Driss Oukabir. It is unclear if he is connected to the attack.
An eyewitness told a Spanish television station that the suspect was running people over in his van for nearly 1,000 feet before fleeing into a nearby Turkish restaurant.
The witness said the suspect had something in his hand but he could not tell what it was.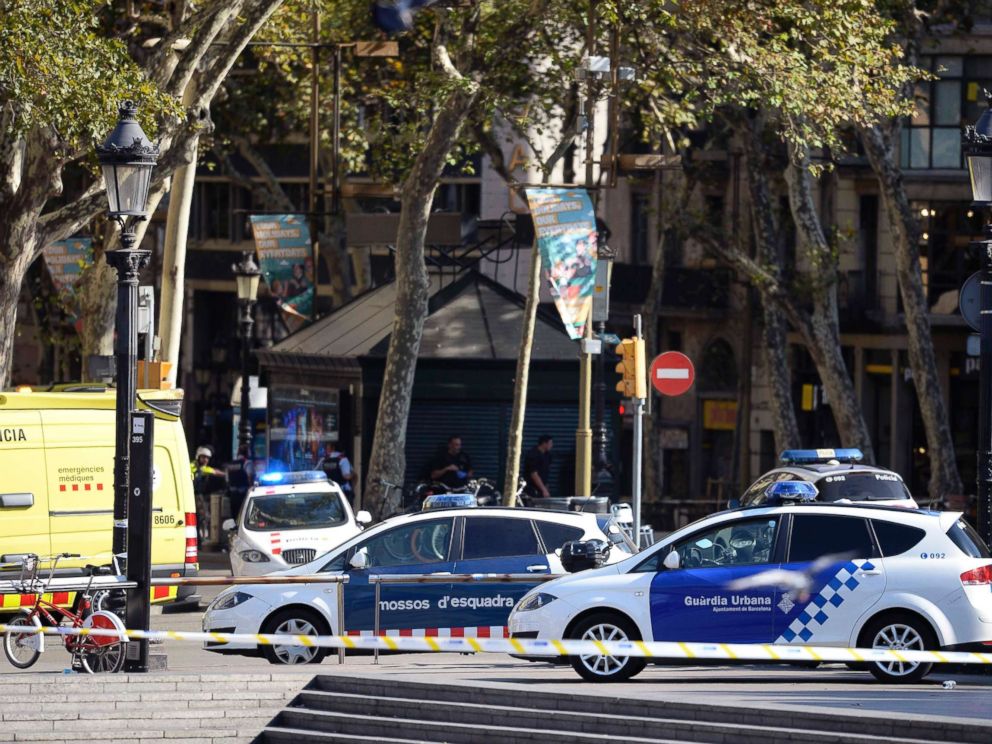 According to police, a car hit a police checkpoint at Avinguda Diagonal, a popular shopping avenue in the city. The area was evacuated and police are investigating if the incident is connected to the Las Ramblas attack. Police confirmed that one person was shot and killed in that incident, but they have still not confirmed if there is any connection between this incident and the attack in Las Ramblas. Two police officers were injured in the checkpoint incident.
Las Ramblas is a popular tourist area in Spain's second-largest city. Catalan police have ordered an evacuation of the area.
The Barcelona transit system posted a message on its official Twitter account that numerous subway stations are closed and it urged people near the area to remain in place until further instructions from police.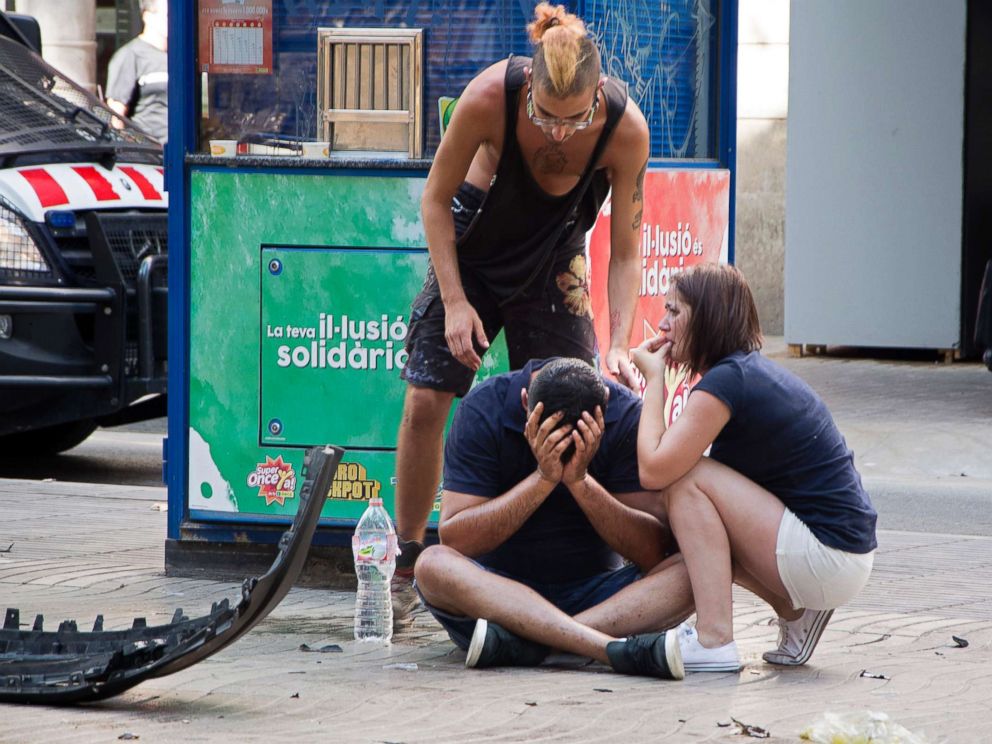 The U.S. Consulate in Barcelona also posted a warning on Twitter, saying it is "aware of a reported incident at Las Ramblas in Barcelona. Please avoid the area."
We are aware of a reported incident at Las Ramblas in Barcelona. Please avoid the area and monitor local police @mossos for updates.

— USConsulateBarcelona (@USConsulateBCN) August 17, 2017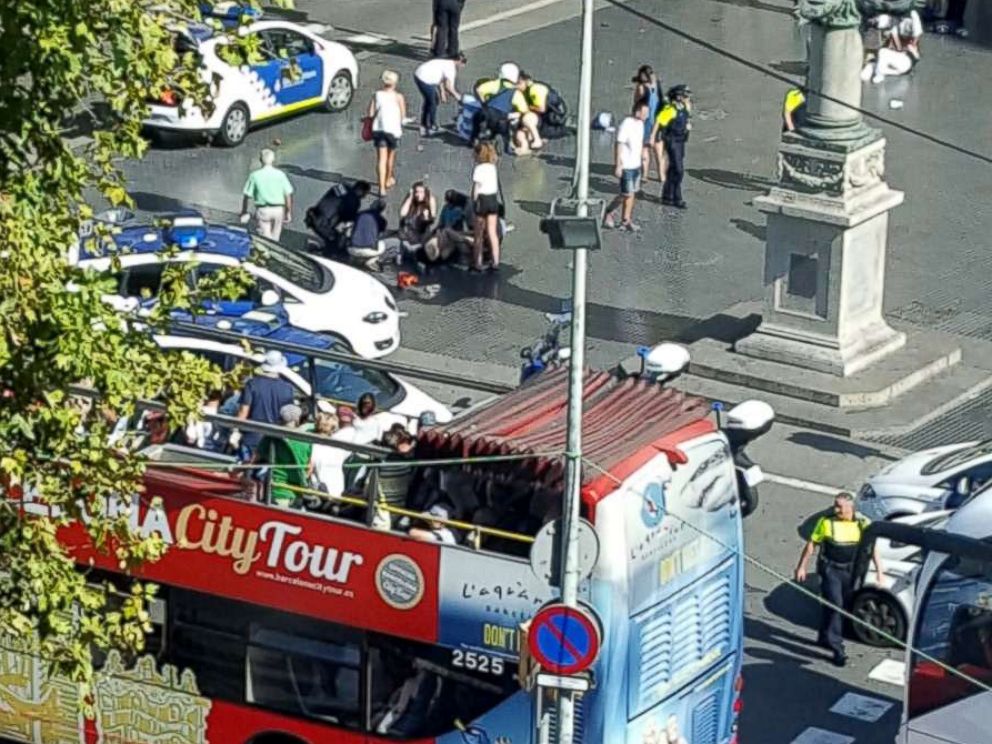 Emergency services for the Catalonia region, of which Barcelona is the capital, posted tweets in multiple languages advising individuals to use social media to inform relatives of their whereabouts.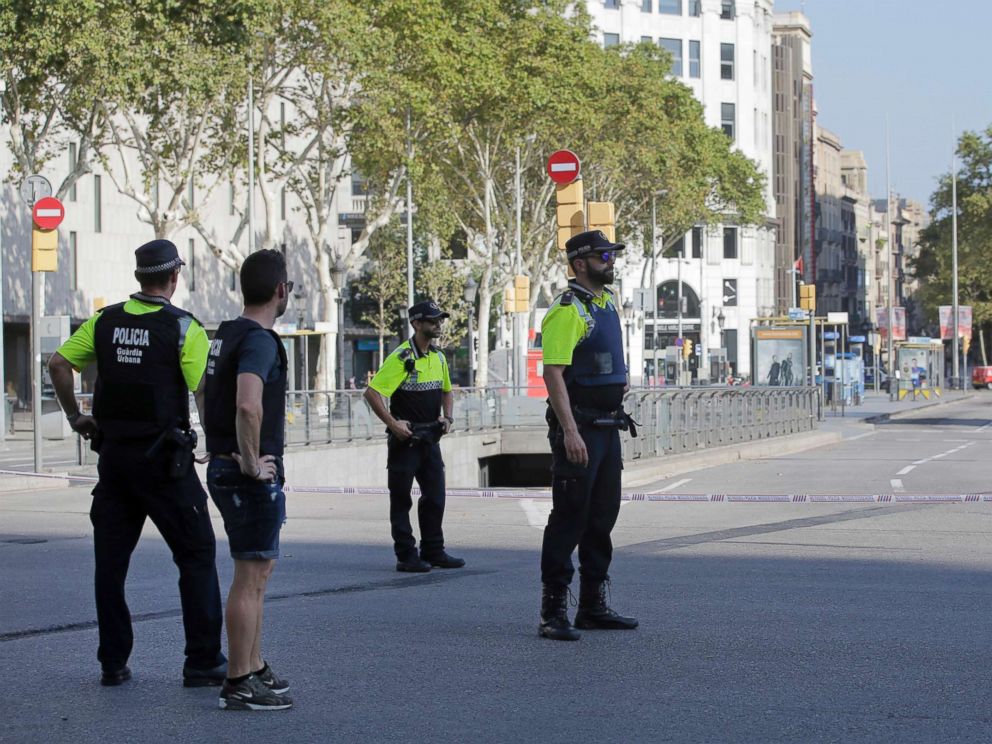 President Donald Trump is being updated on the situation in Spain by chief of staff John Kelly, according to a White House official.
Secretary of State Rex Tillerson said the attack in Barcelona has "the hallmarks, it appears, of yet another terrorist attack," and offered condolences for the "loss of life and injuries" of "so many innocent people, yet again."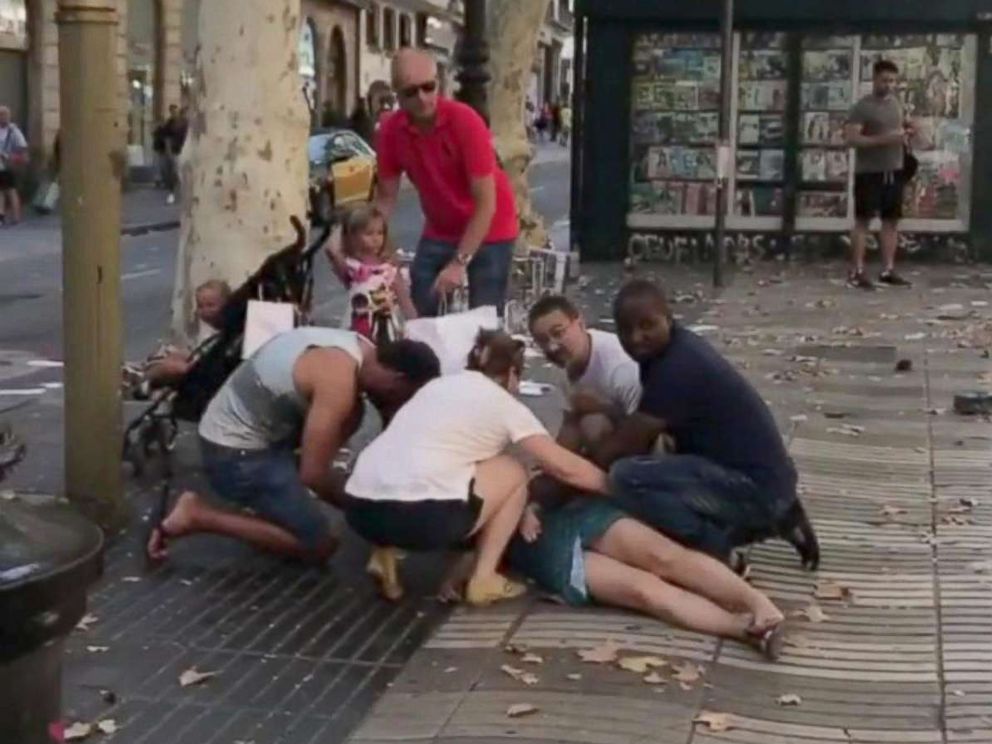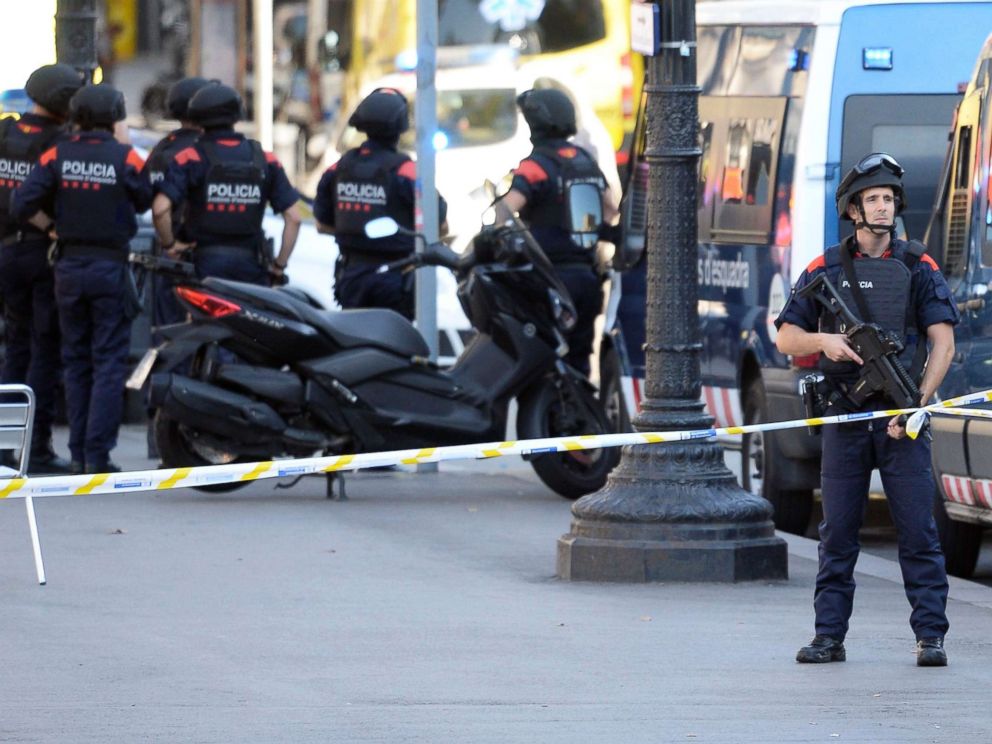 This is a breaking news story. Please check back for updates.
Thanks for liking & Sharing!
Join us on Facebook