A hammer-wielding man shouted "This is for Syria" as he attacked an armed police officer patrolling outside near the Notre-Dame Cathedral in Paris today, according to the French interior minister.
A different police officer shot and wounded the attacker, who is now in the hospital, officials said. The suspect was armed with the hammer, kitchen knives and other unsophisticated weapons, said French Interior Minister Gerard Collomb.
The assailant was carrying the ID card of an Algerian student, Collomb said, adding that it appeared he acted alone.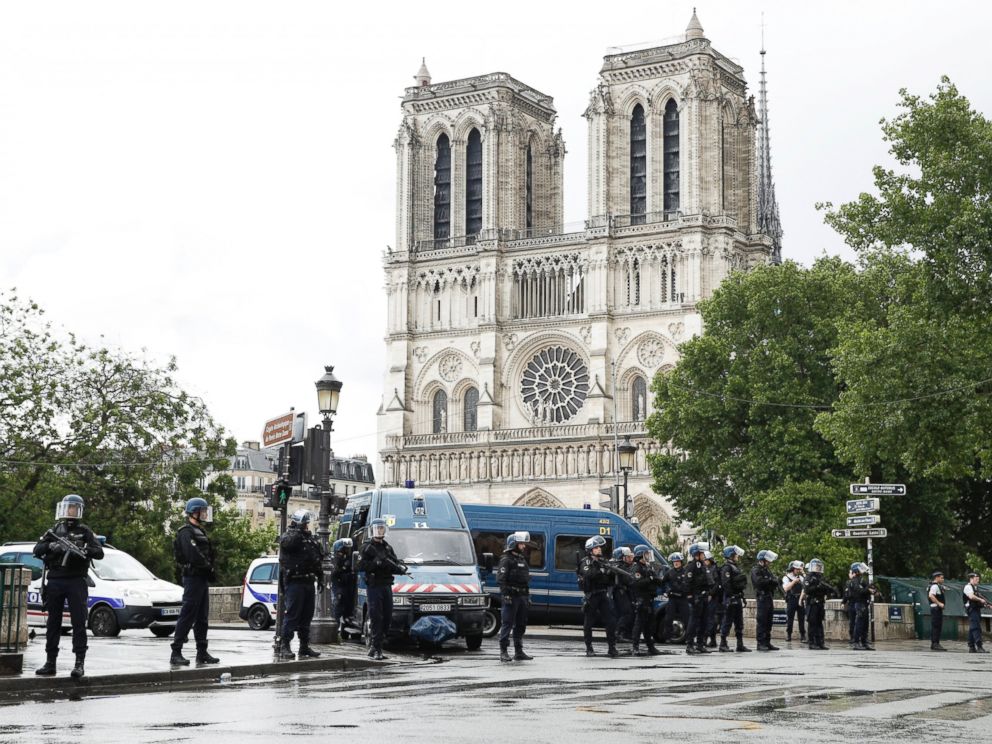 The injured officer is recovering in the hospital, police said.
Paris' counter-terrorism office has opened an investigation following the incident, the French prosecutor's office said.
Visitors who were inside Notre-Dame during the incident are gradually being released, police said.
This story is developing. Please check back for updates.
ABC News' Paul Pradier contributed to this report.