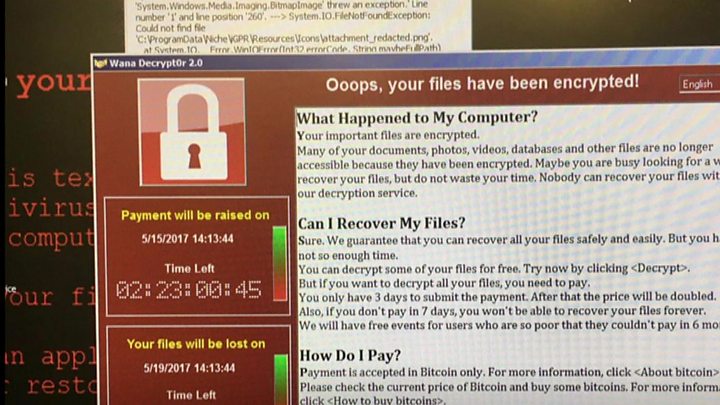 British hospitals hit by ransomware cyberattack
ospitals across England have been hit by a "
ransomware
attack," leaving patient files inaccessible, according to the National Health Service.
As of this afternoon, 16 facilities with the NHS, which is the publicly funded health care system for England, had reported that they were affected by what appeared to be a large-scale cyberattack.
"The investigation is at an early stage but we believe the malware variant is Wanna Decryptor," NHS Digital, the body of the Department of Health that uses information and technology to support the health care system, said in a statement.
A ransomware attack is when hackers infect computers with malicious software and demand ransoms to restore access.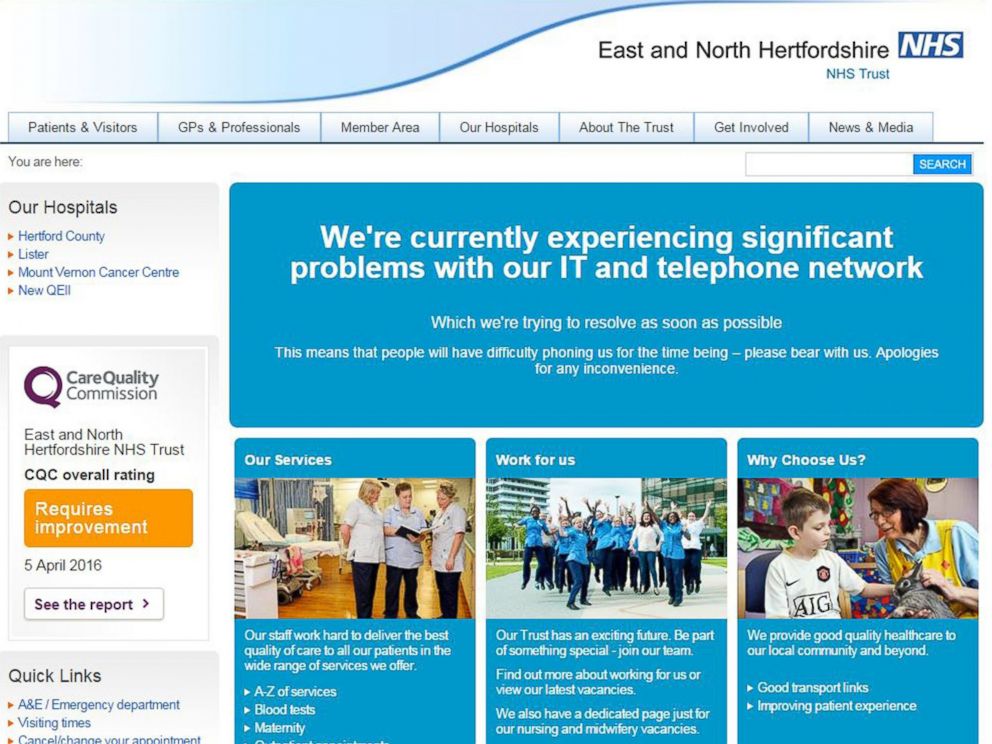 The attack has locked computers and blocked access to patient files. But there's no evidence so far that patient data has been accessed, NHS Digital said.
NHS Digital said it is working closely with the National Cyber Security Center, the Department of Health and NHS England "to support affected organizations and ensure patient safety is protected."
The National Cyber Security Center said it is "aware of a cyberincident."
ABC News' Joseph Simonetti and Marcus Wilford contributed to this report.
This is a breaking news story. Check back for updates.