Three people were killed and two others wounded in a shooting at a bank headquarters in downtown Cincinnati Thursday morning, police said.
Officers responded to a 911 call around 9:10 a.m. local time about an "active shooter" at Fifth Third Bank near Fountain Square, according to Cincinnati Police Chief Eliot Isaac.
The suspect had opened fire in the building's loading dock before continuing into the lobby area and firing more shots, police said.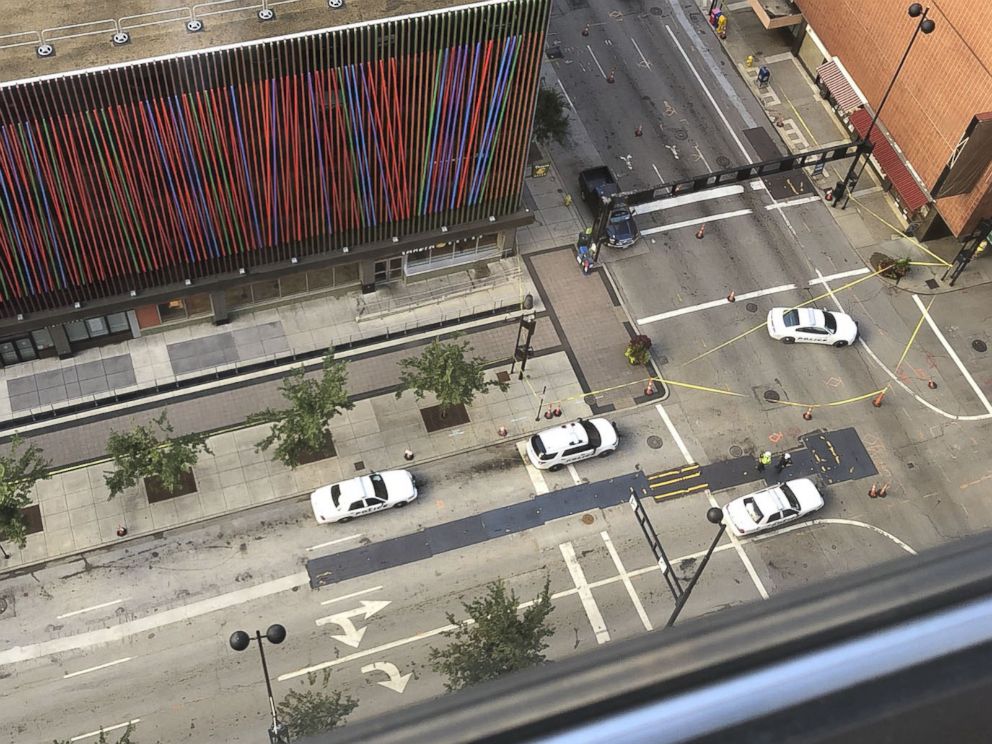 Five people were shot, including three who died from their injuries, Isaac told reporters at a press conference Thursday morning.
The area was cordoned off as police responded to the incident and worked to evacuate people inside the bank.
@CincyPD units are still actively clearing the scene in the 500 block of Walnut St. related to the active shooter investigation. People in the immediate vicinity should remain on lockdown until further notice. Continue to follow this feed for updates. pic.twitter.com/V7IwmzPE5S

— Cincinnati Police Department (@CincyPD) September 6, 2018
Multiple officers "engaged" the suspect, who is now dead, Isaac said. The alleged shooter has not been identified.
No officers were injured in the incident, and a weapon was recovered from the scene.
UC Health in Cincinnati confirmed via Twitter that it received four of the victims — three males and one female. Two have since died, while one remains in critical condition and the other is in serious condition, the hospital said.
"Our physicians and staff are focused on caring for the patients and their families. We prepare for situations like these and hope they never happen," UC Health tweeted.
The victims have not yet been identified.
Cincinnati Mayor John Cranley told reporters that the suspect was "actively shooting innocent victims."
The motive for the shooting was not immediately known.
ABC News' Rachel Katz contributed to this report.