19 dead, 50 injured after reports of explosion at Ariana Grande concert at Manchester Arena: Police
ineteen people are dead and around 50 others injured after reports of an explosion at an
Ariana Grande
concert at Manchester Arena in England.
In a statement, Greater Manchester Police said they were called to the arena at just before 10:35 p.m. local time on Monday. Authorities are telling people to avoid the area.
At the moment, the incident is being treated as a "terrorist incident until police know otherwise," police said. U.S. law enforcement officials have been informed that the leading theory is that the Manchester Arena incident was the work of a suicide bomber, though they caution that this is preliminary information, according to a senior law enforcement official briefed on the investigation.
The wounded are being treated at six different hospitals, Greater Manchester Police Chief Constable Ian Hopkins said in a press conference. "We're doing all that we can … as we gather information about what happened," he said, asking people to remain vigilant.
Further details were not immediately available.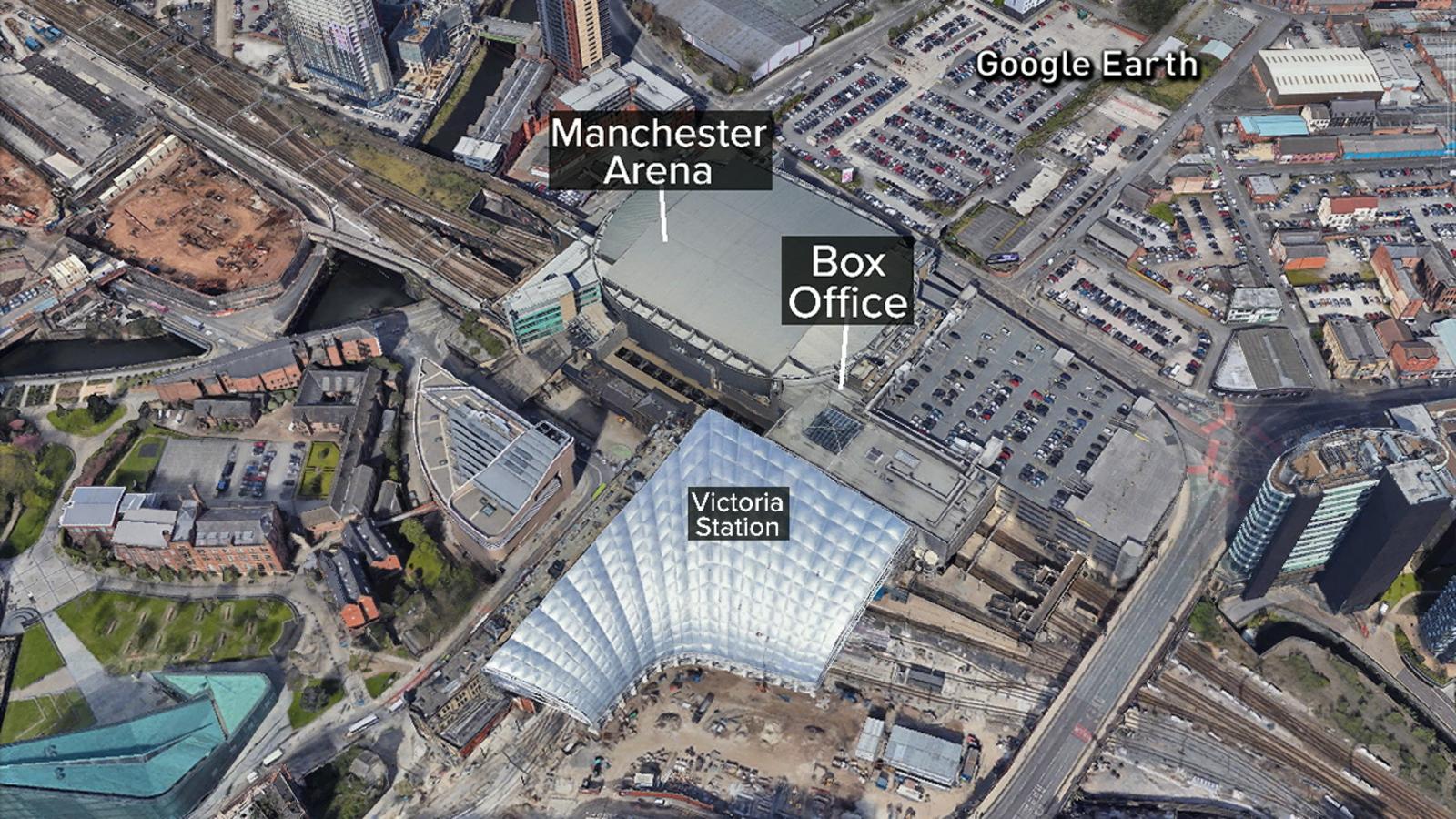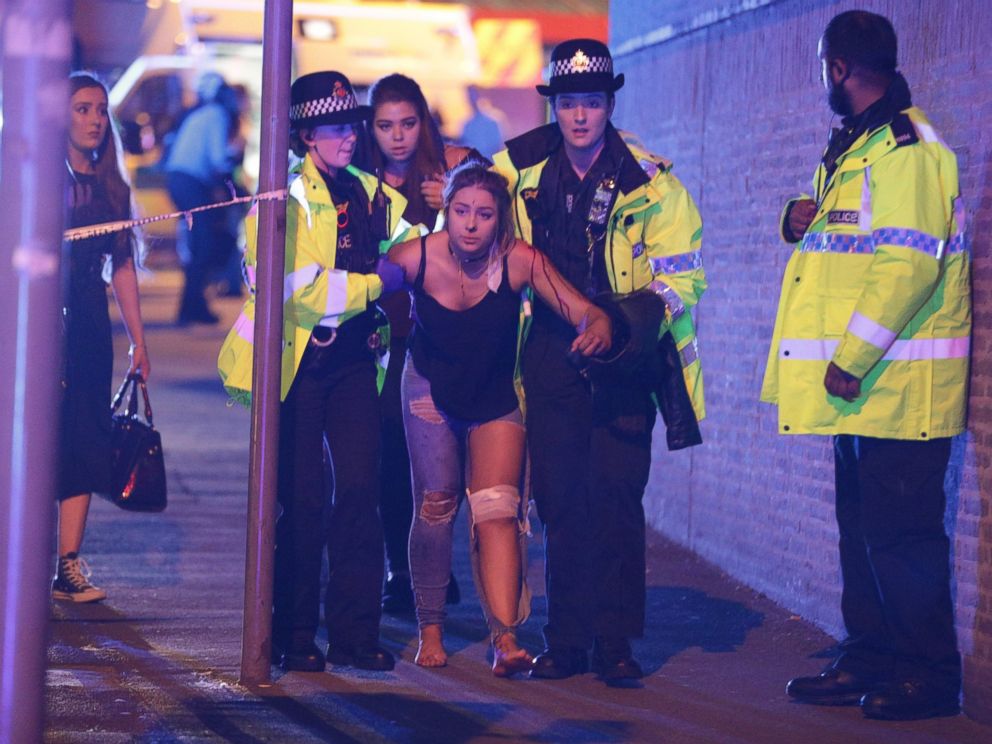 Concertgoers reported hearing a loud bang at the end of the concert and attendees rushed toward the exit.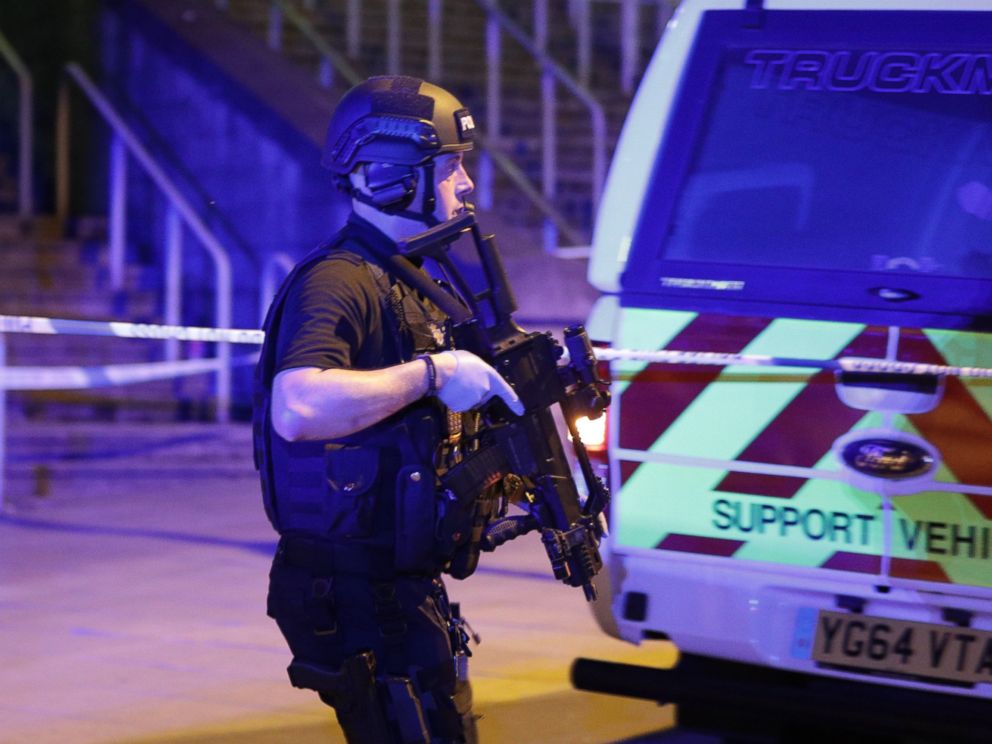 Eyewitness Karen Ford told the BBC, "The lights had come up everyone was just getting out and walking towards the stairs, when all of a sudden this huge sound, which sounded like an explosion went off."
She added: "Everyone just stopped and turned around, and then somebody shouted 'it's a bomb' and everyone just started running. Everybody was trying to push people up the stairs. There was a lot of children there without parents. There was no one to calm them down so everyone was just screaming, crying and pushing."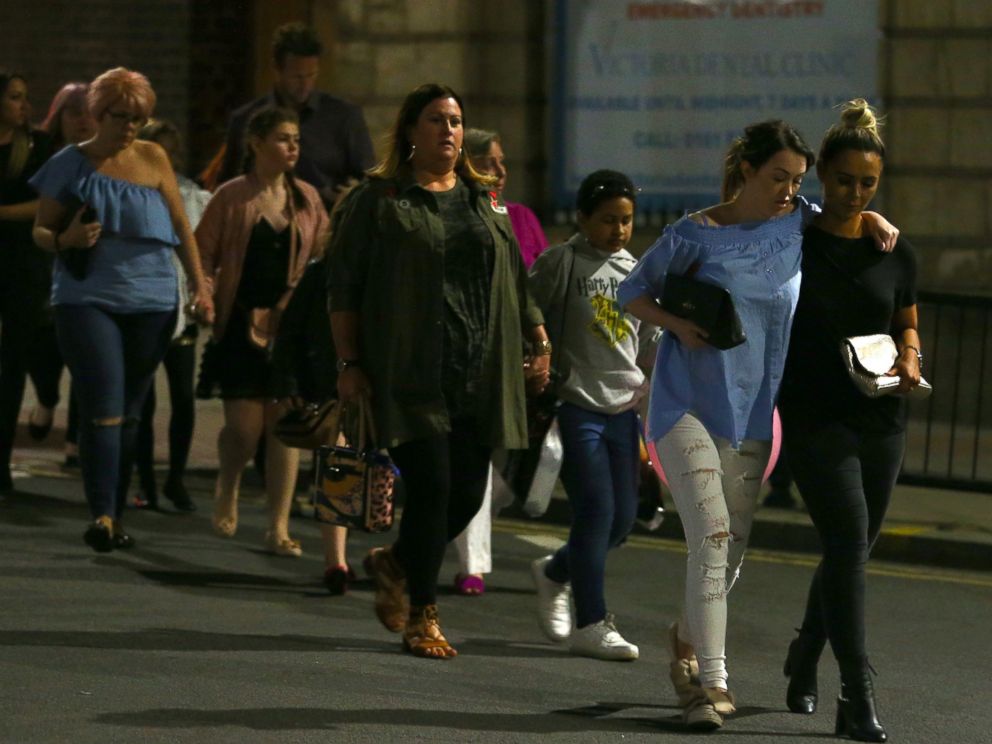 Andy Holey, an eyewitness, told the BBC that he was waiting outside the concert and was blown over by the force of what he described as an "explosion." When he awoke, he said he saw many casualties around him. He added that it was unclear if they were injured or dead.
Abby Barker, who attended the concert, told ABC News that Grande had just left the stage when there was a loud bang. "I looked across the arena and everyone over there started running in different directions, screaming in panic," she said. "We all started panicking too and ran out the doors and ran down the stairs out of the arena. We got outside and children were crying their eyes out, people talking about it being a bomb/gunshots, there were many parents running towards the arena but no one knew exactly what it was."
Emergency personnel treated some of the injured at the nearby Manchester Victoria railway station.
A rep for Grande confirmed that she was not harmed.
A distraught Grande tweeted that she was "broken."
broken.

from the bottom of my heart, i am so so sorry. i don't have words.

— Ariana Grande (@ArianaGrande) May 23, 2017
In a statement, Grande's manager, Scooter Braun, echoed her tweet, writing, "Our hearts are broken."
In a statement, Manchester Arena confirmed that there had been an incident but said it occurred outside the venue. "Our thoughts and prayers go out to the victims," it tweeted.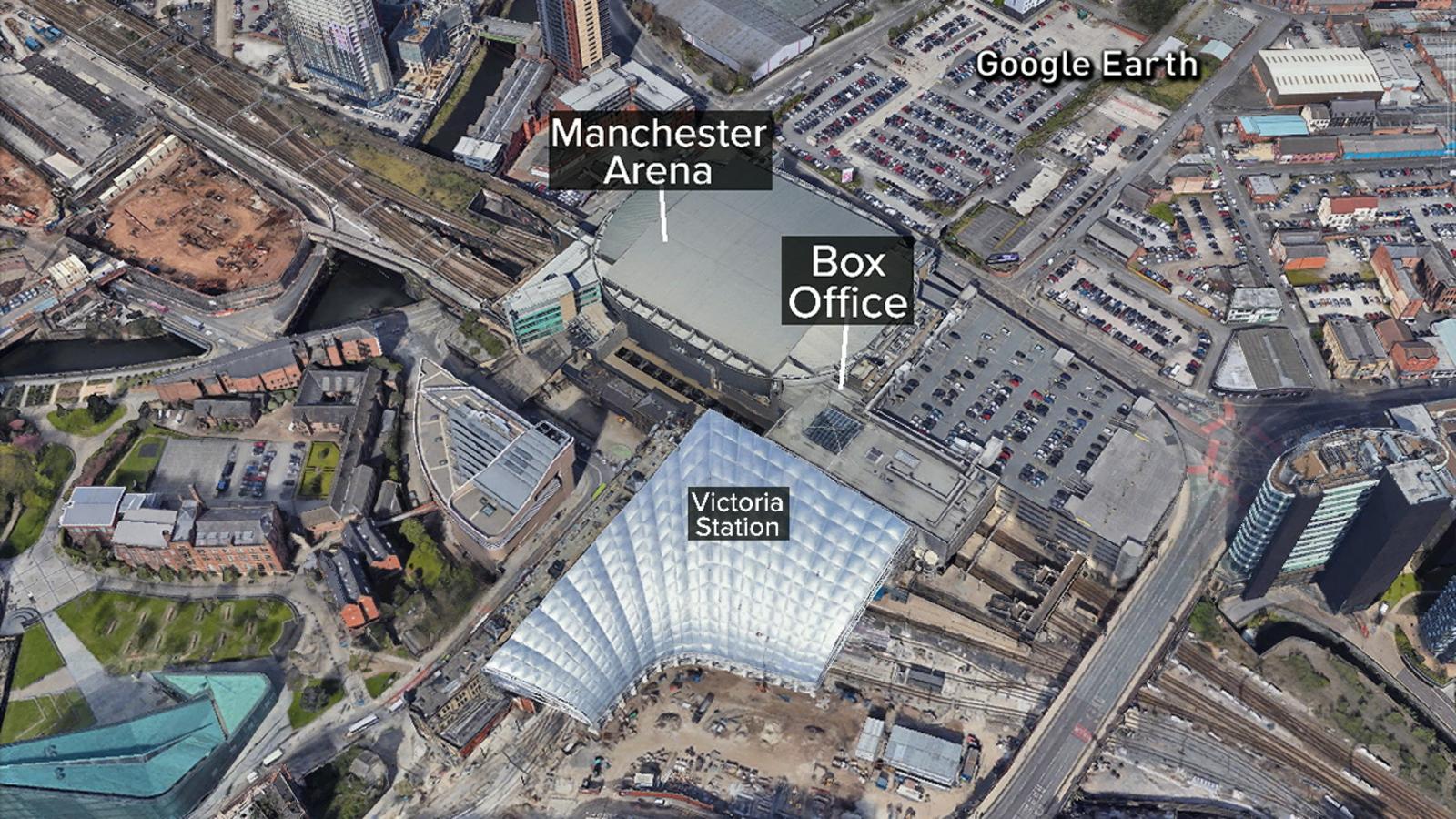 Manchester Victoria station has been evacuated and trains are unable to run.
#ManchesterVic – Manchester Victoria station has been evacuated and trains are unable to run.

— National Rail (@nationalrailenq) May 22, 2017
According to a spokesman for the British Home Office, they are holding a senior staff meeting on the Manchester incident this evening.
U.K. Prime Minister Theresa May said in a statement that they "are working to establish the full details of what is being treated by the police as an appalling terrorist attack."
"All our thoughts are with the victims and the families of those who have been affected," she added.
The U.S. State Department said that it was monitoring the situation closely.
"Our thoughts and prayers are with the family and friends of those killed and injured in the incident," a State Department official said. "The safety and security of U.S. citizens overseas is one of our highest priorities. The U.S. Embassy in London is monitoring the situation closely. We stand ready to provide all possible consular assistance should we become aware of any affected U.S. citizens. We urge U.S. citizens in Manchester to contact family members and loved ones to notify them that you are safe, to avoid the area, and monitor local news."
ABC News' Josh Margolin contributed to this report.