PS5 (or PlayStation 5) is the next-generation PlayStation, releasing in late 2020, and although Sony has remained tight-lipped about its new console, we just got our first look at the PS5 DualSense controller.
Sony's PS5 design could sport a space-age black-and-white color scheme given the fact that the newly revealed gamepad has a radically different look to it. It's our biggest hint yet as to what the PlayStation 5 console will look like and the controller may also hint at the final PS5 price.
The forthcoming DualSense keeps actual feature changes to a minimum: the adaptive L2 and R2 shoulder buttons will have haptic feedback, there's an on-board mic so you can chat with friends having to wear a headset, and the Lightbar moves from the top (where it was on the PS4 DualShock 4) to around the sides of the touchpad.
Thankfully, there's no LED-LCD touchscreen embedded in the controller, like some PS5 leaks had been predicting. This lends itself to the fact that Sony intends to make the price reasonable, comparable to the PS4 launch price. That's OK with us.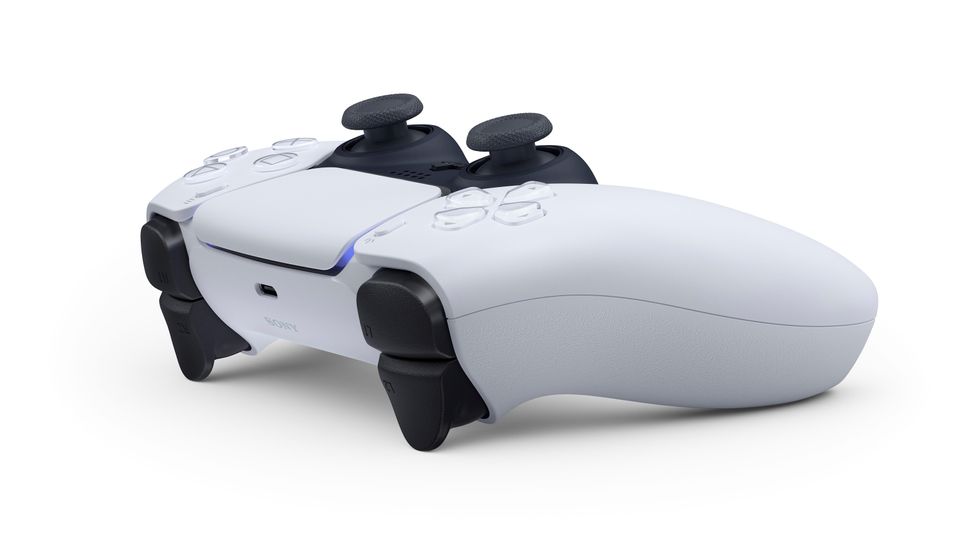 Just as important as the DualSense Controller are the specs discussed at Sony's March reveal event. Lead system architect Mark Cerny provided us with a deep dive into the PS5's system architecture, revealing the technical inner workings of the PS5. We'll cover them in more detail down below, but for now know that the PS5 is rocking an AMD Zen 2-based CPU with 8 cores at 3.5GHz, 16GB of GDDR6 memory and a custom RDNA 2 AMD GPU that puts out 10.28 TFLOPs of processing power.
In terms of features, we know the next console will have 4K ray-tracing, a solid state drive and backward compatibility with a huge swath of the PS4's game catalogue. So far, the PS5 is living up to the hype.
Want all the juicy details? Here's everything we know about the PS5 so far – and what we hope will be revealed the closer we get to launch.
PS5: key facts
What is it? The Sony PS5 is the next-gen PlayStation console, replacing the PS4 Slim and PS4 Pro.
When will it release? "Holiday 2020" in the US, says Sony, so between October and December 2020.
What can I play on it? Only a few titles have been confirmed, but expect all of Sony's big franchises, as well as in-development exclusives like Ghost of Tsushima.
Will PS5 have VR? Oh yes. The next-gen console will be compatible with current PSVR hardware, and there are also rumors of PSVR 2.
What will the PS5 cost? The PS4 and PS4 Pro were both $399 / £349 at launch, but we expect the PS5 will cost somewhat more. Leaks have suggested around the $499 mark.
Can I play PS4 games on the PS5? The PS5 will definitely be backwards compatible with "almost all" PS4 games – earlier generations are still to be confirmed. It will launch with support for the majority of the top 100 PS4 games, according to Sony's Mark Cerny.
Will coronavirus delay the PS5 release? Sony has confirmed the PS5 release date is not currently delayed by coronavirus.
PS5 release date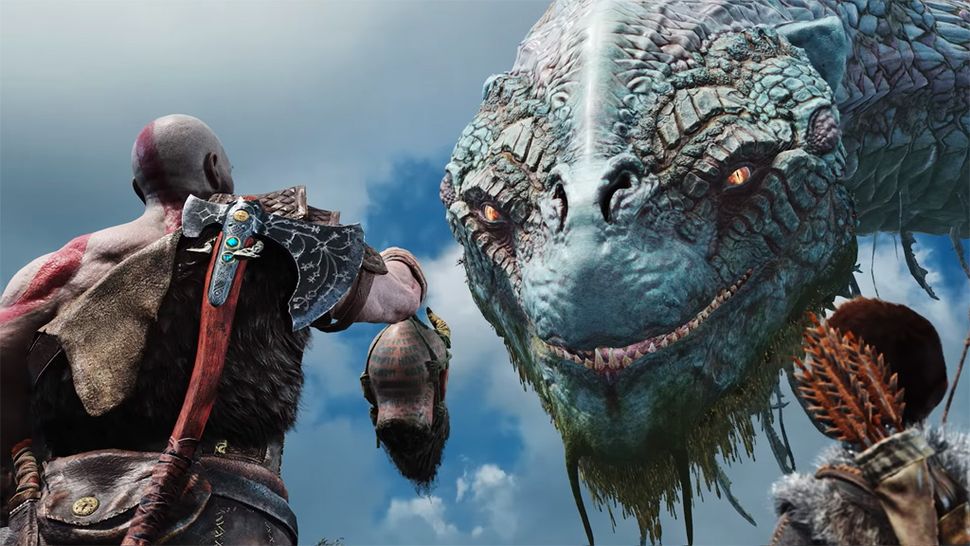 Sony has officially confirmed that the PS5 will release "in time for Holiday 2020" in the US, so likely some time between October and December 2020. A leak has suggested that the release date will be November 20, 2020 but that's yet to be confirmed – but it's in the right window, and it would leave time before Christmas to get those orders in.
This would put the PlayStation 5 in direct competition with Microsoft's Xbox Series X, which is releasing during the same period. Game on.
Despite rumors, a Sony PR has confirmed the PS5's release date has not been delayed by coronavirus.
We're expecting to find out the PlayStation 5's official release date in the coming months, having not been revealed at the March 18 technical talk.
PS5 price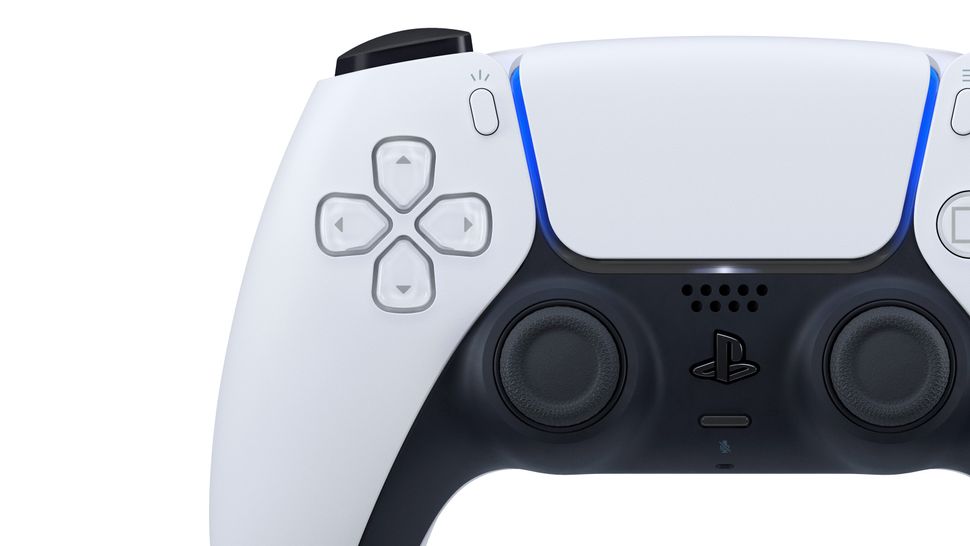 Sony hasn't officially confirmed a PS5 price yet and, according to the company, that's because it hasn't actually decided how much the next-gen console will cost.
In a quarterly earnings call (via Spiel Times), Sony's chief financial officer Hiroki Totoki revealed the company still hasn't nailed down the PS5 price.
"What is not very clear or visible is because we are competing in the space, so it's very difficult to discuss anything about the price at this point of time, and depending upon the price level, we may have to determine the promotion that we are going to deploy and how much costs we are prepared to pay," Totoki explained.
"First, we must absolutely control the labour cost, the personnel cost, it must be controlled, and the initial ramp up, how much can we prepare initially, we will work on the production and the sales and we will have to prepare the right volume as we launch this," Totoki continued.
"It's a balancing act it's very difficult to say anything concrete at this point of time," Totoki said. But we do know that Sony is aiming for "the best balance so that we will be profitable in the life, during the life of this product."
While Sony may not have a price nailed down, there have been rumors about how much the PS5 could cost. While the latest PS5 price leaks are wild – and can't be trusted – some predictions seem a bit more feasible (even if they're not reliable).
One rumor has suggested that the console will cost $499 in North America when it launches. Naturally this should be treated with skepticism, but it would be welcome news if the console did launch at this price, as it's only $100 more than the launch price of the PS4 and PS4 Pro. We think this could be the most likely price for the console but, until Sony confirms pricing, we can only speculate.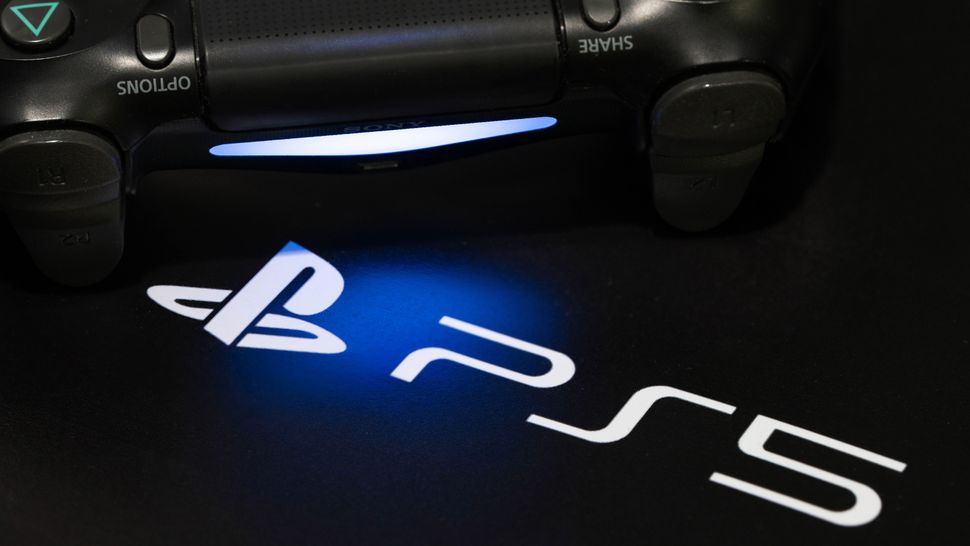 In addition, a report in Bloomberg suggests that the rising costs of DRAM and NAND flash memory parts – crucial for the smooth functioning of the console's onboard processor, and also in high demand for new smartphone releases – makes balancing the books for the PS5 retail price difficult, and that Sony may even be putting off its pricing decision to figure out what cost to put on consumers.
The report states that manufacturing costs are expected to hit $450 per console unit – around £350 / AU$670. That makes it highly likely the RRP will start above that, not lower than £470, and probably closer to the $499 price tag that the Xbox One (and Xbox One X) first launched with.
Microsoft's plans for the Xbox Series X are key here, as Sony could well decide to sell the hardware at a slight loss to stay competitive with the other console. The PS4 benefited from a lower cost than the Xbox One, and Sony likely won't be keen to reverse that for this generation.
We can expect that the console's price will be in line with the technology it uses, but Sony will also have to be aware of its competition. It's unlikely, with the Xbox Series X, that Microsoft will repeat the mistake it made by launching the Xbox One at a prohibitively high price point, so Sony will have to ensure that it doesn't make a similar mistake by making the PS5 too expensive.
When it comes to the PS5 and Xbox Series X, players see 'affordable price' as the most important factor according to a Twitter poll by Mortal Kombat co-creator Ed Boon. Boon asked Twitter users what the most important thing was for them when it comes to next-gen consoles.
It's worth noting that a Twitter poll isn't exactly reflective of the overall player base, especially as it's unlikely younger players will be on the platform. So, while this poll can be useful as a steer, the reality is likely to be a lot more complex. Regardless, we expect price to be a key factor in whether players pick up a PS5 or Xbox Series X – even if it's not the most important.
PS5 specs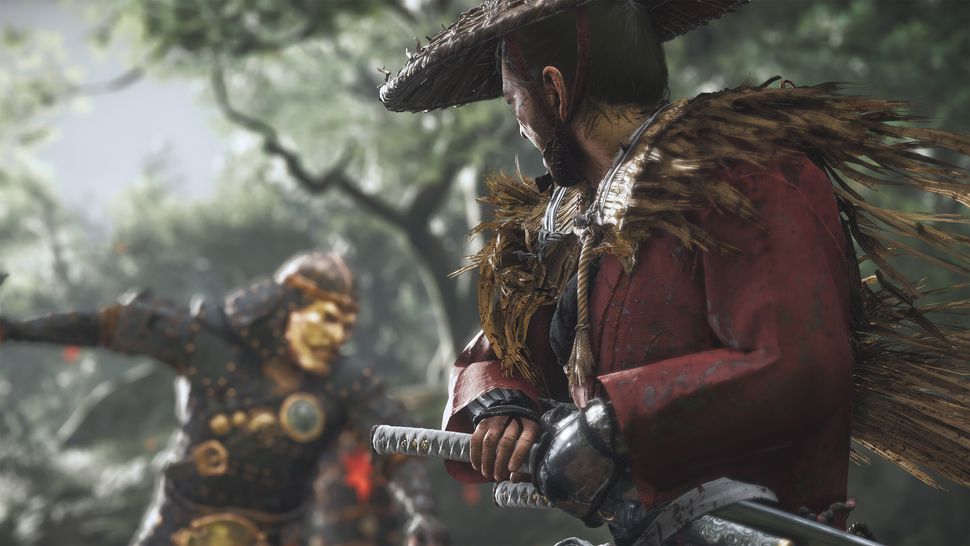 CPU: AMD Zen 2-based CPU with 8 cores at 3.5GHz (variable frequency)
GPU: 10.28 TFLOPs, 36 CUs at 2.23GHz (variable frequency)
GPU architecture: Custom RDNA 2
Memory interface: 16GB GDDR6 / 256-bit
Memory bandwidth: 448GB/s
Internal storage: Custom 825GB SSD
IO throughput: 5.5GB/s (raw), typical 8-9GB/s (compressed)
Expandable storage: NVMe SSD slot
External storage: USB HDD support (PS4 games only)
Optical drive: 4K UHD Blu-ray drive
Sony finally lifted the hood on the PlayStation 5 during its first official PS5 reveal event, giving us a better idea of the specs the next-gen console will offer. But what do we think?
What's interesting so far is Sony's commitment to custom silicon, with a full focus on raising gaming capabilities to the next level, without alienating developers now comfortable with developing on the PS4. Custom hardware in the PS3 proved to be a difficult element for devs to get their heads around, but the PS5 aims to be as developer-friendly as possible.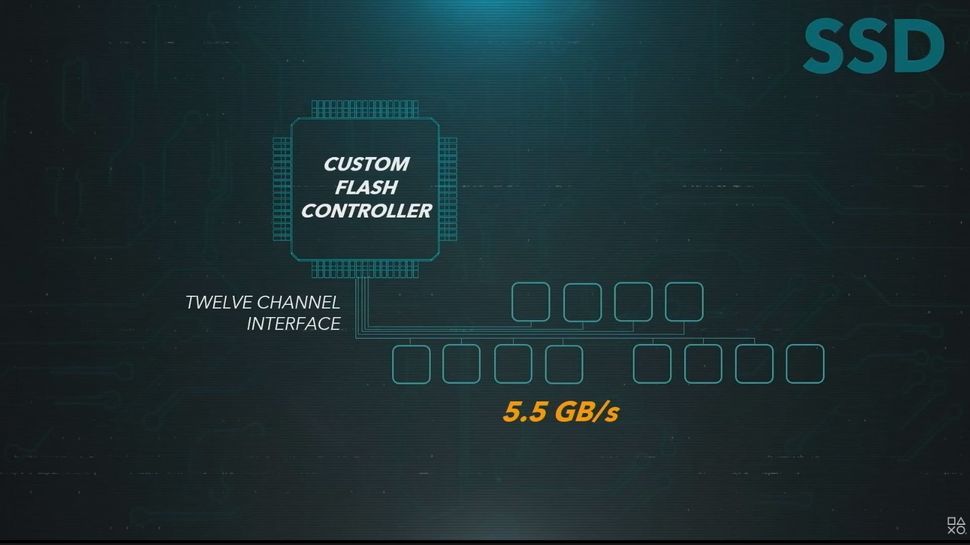 The importance of the SSD
As has already been explored, the SSD is key to the PlayStation 5 experience. Internal storage will be built in at 825GB for the custom SSD – that's less than you'll find in the Xbox Series X, but with just as clever an implementation of the technology.
SSDs don't just load faster, but allow for bigger open worlds, theoretically. Developers don't need to make games with smaller worlds due to the limitations of mechanical hard drives, while SSDs will also allow system memory to be used more effectively.
SSDs have more bandwidth, so data can be loaded from the SSD when it's needed, rather than heaps of potentially needless data being loaded into RAM. In pure gameplay terms that means that games will suffer less from texture pop-in, while load times will be hugely reduced when using a game's fast-travel option. Booting up from standby should be generally much faster, too.
You'll also have more control over how you install and remove games, meaning you could just install a game's multiplayer mode rather than the full block of data. This will allow for launch of direct gameplay, allowing players to jump straight into aspects of different games (such as match-making, continue save game etc) without having to boot up the full game.
This means you could be able to jump into Overwatch match-making, for example, straight from your home screen and would prevent the need to take steps such as booting up an entire game and selecting particular games modes. It would also make it easier for players to quickly jump between the games they have installed.
As for expandable storage, Sony appears to be allowing for off-the-shelf NVMe PC drives, rather than proprietary storage systems that Xbox will primarily be relying on. However, there aren't many drives on the market right now that use the PCIe 4.0 interface required – they need to be capable of at least a 5.5GB/s transfer speed.
"NVMe PC drives will work in PlayStation 5," said Cerny. "The only problem is that PC technology is significantly behind PS5. It'll take some time for the newer, PCIe 4.0-based drives with the bandwidth required to match Sony's spec to hit the market."
PS4 games on the PS5 will work just fine if saved to a regular HDD, however, so you won't need to tap into that precious SSD space unnecessarily.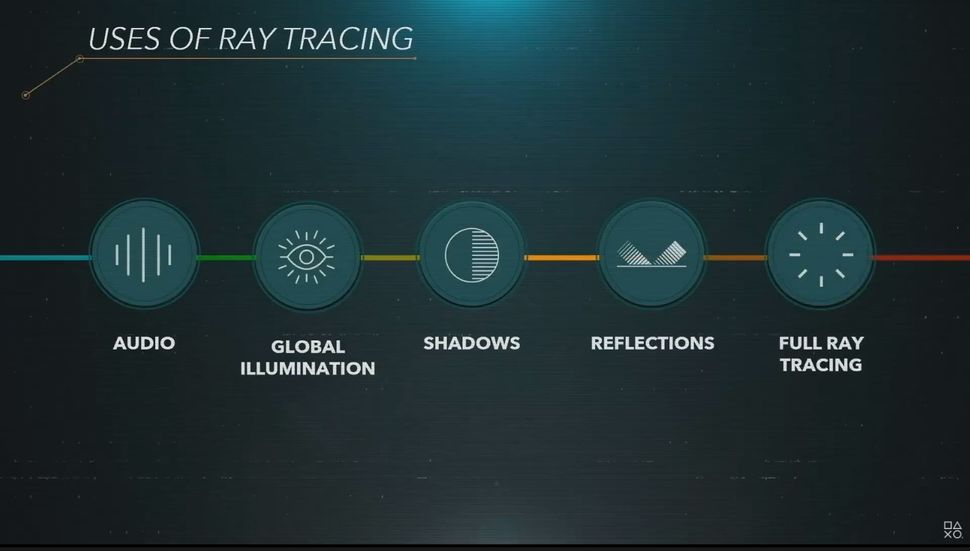 A custom processor and GPU – what that means for backwards compatibility
We were already aware that Sony will be using AMD's Zen 2 CPU processor tech, with eight cores and 16 threads. The reveal stream, however, also revealed that the PS5 will be delivering 3.5GHz frequencies – so, the PlayStation 5 would be running 8x Zen 2 Cores at 3.5GHz (at variable frequencies) over the PS4's 8x Jaguar Cores at 1.6GHz. That's a huge jump in performance.
Move over to the GPU, and you're looking at the AMD RDNA 2 GPU, itself customized. It makes use of 36 compute units capped at 2.23GHz. A compute performance peak of 10.28TF was stated.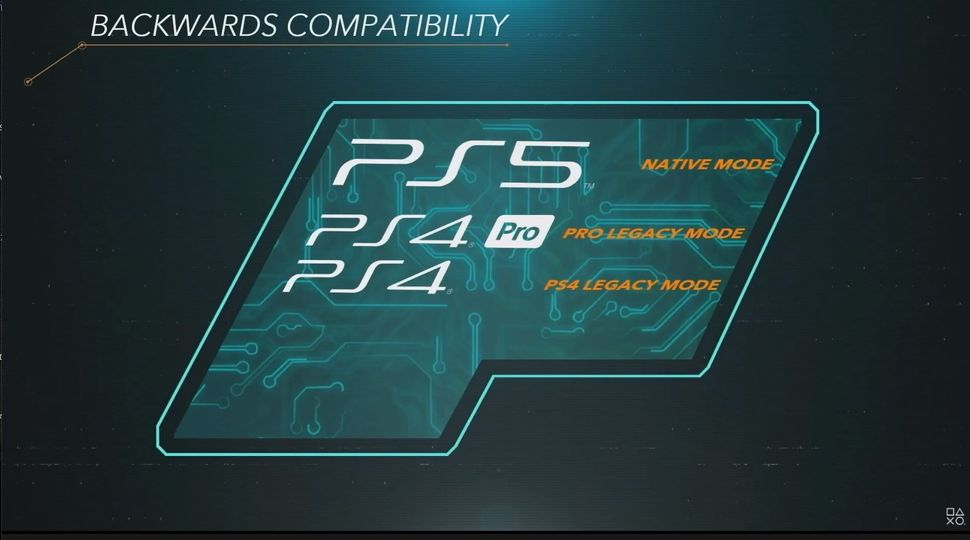 What's smart is that the combination makes it simple for the PS5 to easily handle PS4 backwards compatibility – through GPU architecture rather than hours of coding. Almost all of the top 100 PS4 games will be fully compatible at launch. PS4 games will be supported natively on the GPU silicon, but here the GPU seems to be emulating PS4 and PS4 Pro graphics chips, which is a strange solution, and not as interesting as Xbox Series X's method, which will also be capable of upscaling previous Xbox generation games and adding HDR to previously HDR-less titles.
Tempest 3D audio tech
Perhaps the biggest reveal of the day was the 3D audio support, thanks to the new Tempest Engine. It's an incredibly powerful system: if the PSVR can support "50 pretty decent sound sources," according to Cerny – with the PSVR's distinct audio system being one of the more complex audio systems in gaming at the moment – the PS5's Tempest Engine can support hundreds.
The example Cerny used described it in terms of rainfall. Today, the sound of rain in a game is a single audio track, but the PS5 would theoretically be capable of letting you hear individual raindrops, in relation to where the player character is.
"Where we ended up is a unit with roughly the same SIMD (single instruction, multiple data) power and bandwidth as all eight Jaguar cores in the PS4 combined," said Cerny.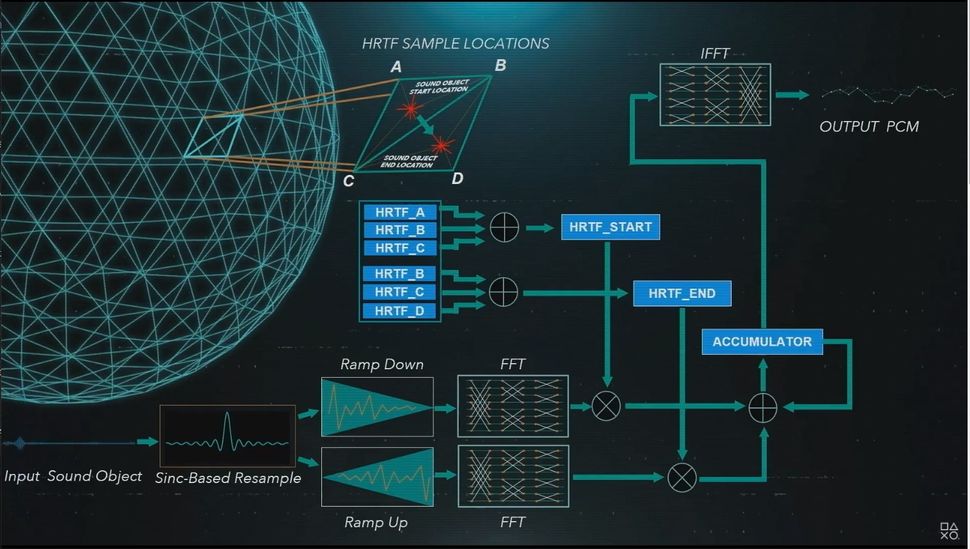 "If we were to use the same algorithms as PSVR, that's enough for something like five thousand sound sources – but of course we want to use more complex algorithms, and we don't need anything like that number of sounds."
Perhaps best of all is the way you'll get to experience this – even a lowly pair of headphones at launch will be able to take advantage of the sense of presence and directionality Sony is promising here, with the company also committing to later support multi-speaker surround systems with the tech.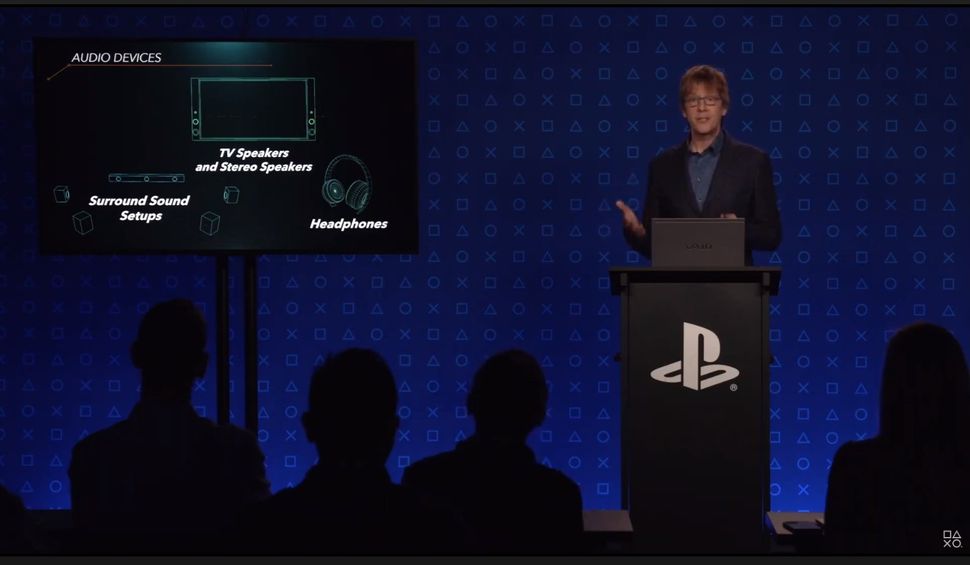 But this is an ongoing project for Sony. To accurately model surround data positioning, Sony needs to create a Head-related Transfer Function, or HRFT, map. Essentially, that's a distinct algorithm that works best if the system knows the precise shape of your ears.
"Maybe you'll be sending us a photo of your ear, and we'll use a neural network to pick the closest HRTF in our library," Cerny teased. "Maybe you'll be sending us a video of your ears and your head, and we'll make a 3D model of them and synthesize the HRTF. Maybe you'll play an audio game to tune your HRTF, we'll be subtly changing it as you play, and home in on the HRTF that gives you the highest score, meaning that it matches you the best.
"This is a journey we'll all be taking together over the next few years. Ultimately, we're committed to enabling everyone to experience that next level of realism."
PS5 design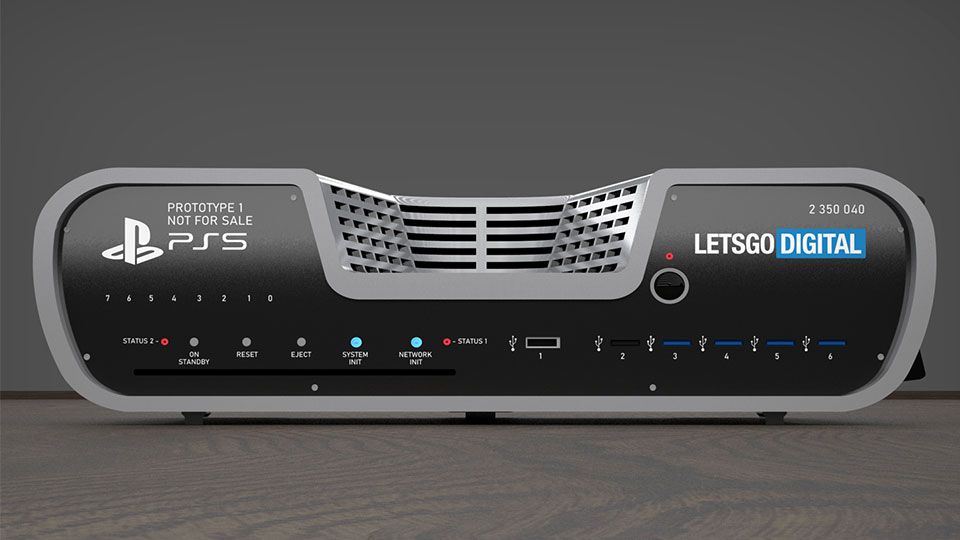 There's still no official reveal of what the PS5 will look like. So for now, we're dealing with speculation. We've seen several leaked images of the PS5 dev kit, with each showing the same console design, along with the above render based on one of those images, courtesy of Let's Go Digital).
What does the render above show us? There are a number of buttons: on/standby, reset, eject (for the double-layer 100GB-reading Blu-ray drive), system initialization and network initialization, all on the front-left. There are also a number of status lights, numbered '0' to '7', which likely relate to CPU cores engaged, but which could also be status lights for controllers connected.
To the right are six USB ports (one USB 2.0 and five likely USB 3.0 ports – the final port being obscured by a cable). A small circle above could well be a camera built into the console, according to earlier patent filings.
Interestingly, rubber feet appear to be on the top side of the console, suggesting that devs are being encouraged to either flip the console for stress testing and convenience, or to stack them when working on demanding games.
However, these images should only really be used to speculate on what the final design of the consumer console will be, rather than considering it wholly indicative on the machine to come. If we look at older PlayStation dev kits, the final product rarely resembles the dev kit.
Dev kits are specially designed to be robust, and to support a console working under extreme load so as to allow the developers to push their creations to the maximum without frying the hardware they're working on. They're also designed to help developers find any flaws in the final PS5 consumer hardware design.
With Sony still several months away from the launch of the PlayStation 5, there's plenty of time for its team to create something a little less alien-looking.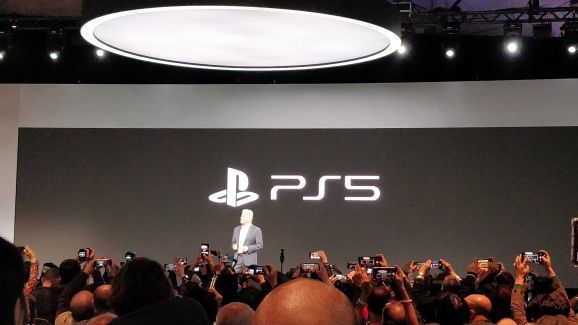 While we may not know exactly what the PS5 will look like, Sony did reveal the PS5's official logo at CES 2020. It's essentially just the PlayStation 4 logo with a '5' replacing the '4'.
But Sony PlayStation president, Jim Ryan, did tease during Sony's CES keynote that "there's plenty to share about the PS5 in the months ahead. And we look forward to sharing more details, including the content that will showcase the platform and the future of gaming".
We're expecting Sony to host another PS5 reveal around June or July to reveal the console's price and design – similarly to how it did with the PS4.
PS5 DualSense Controller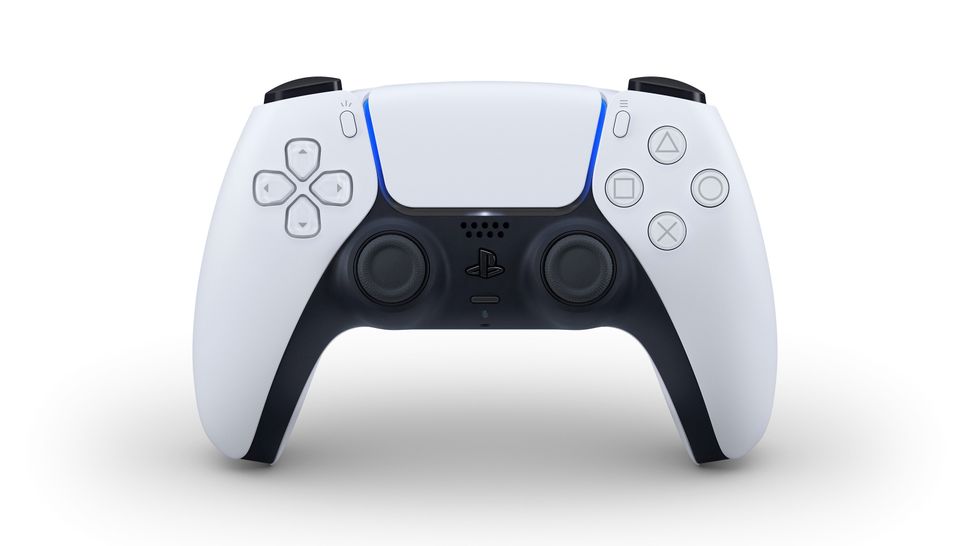 The PS5 will come with a new gamepad, one that Sony is dubbing the PS5 DualSense controller, not the DualShock 5, like you'd expect. Also a departure is the black-and-white color scheme that is bold – and likely to be divisive.
The two-tone PS5 controller color scheme extends to the four face buttons, which still consist of Triangle, Circle, Square and Cross (or X), but they're devoid of color. There is a pop of color around the side of the central touchpad, as the PS4 Lightbar has moved from the top of the gamepad on the PS5.
The PS5 controller includes haptic feedback in the L2 and R2 shoulder buttons that are going to be adaptive. Sony explains that these adaptive triggers are important to let players feel the tension of their actions, like drawing a bow to shoot an arrow. This will let developers program the resistance of the triggers to simulate actions more accurately.
The DualSense will include a microphone inside of the controller, allowing gamers to ditch their headset to communicate with friends. And the 'Share' button is dead. Long live the 'Create' button. That's what Sony is calling the the button that's in the same spot and still intended for gameplay content to share with the world. Sony is teasing more details about this button ahead of the console launch.
PS5: what will I be playing?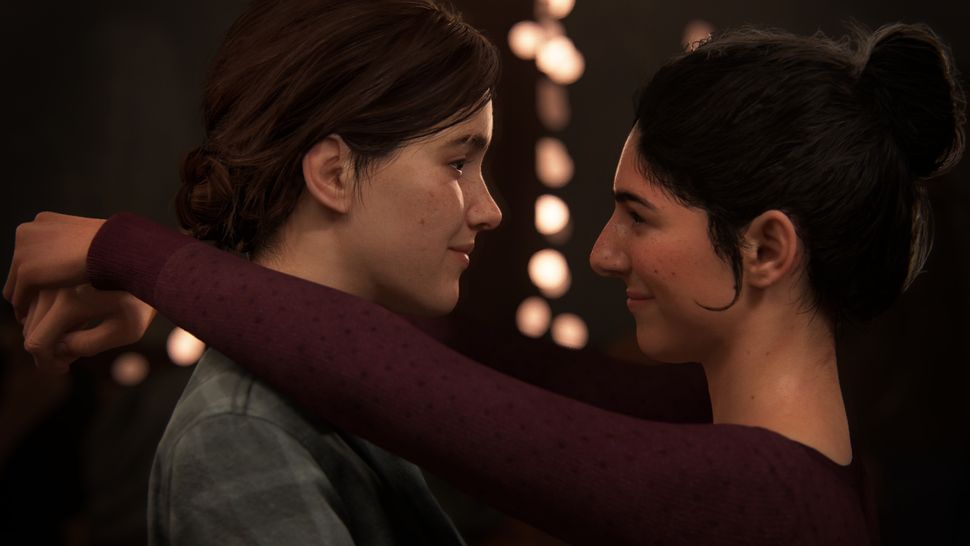 The majority of the PS4 library, including PSVR games, will be supported by the PS5; that much is known. But we're now hearing more about confirmed – and rumored – PS5 games.
At this point, any first-party PS4 game in the pipeline – from Ghost of Tsushima to The Last of Us 2, would be prime candidates for PS5 cross-gen upgrades. We've also heard enough chatter around a Horizon Zero Dawn sequel and new God of War game to assume we'll be seeing both land on the PS5 console.
And while we don't know much about PS5 exclusives, we do know Sony will continue to focus on "strong narrative-driven, single-player games" with the PS5.
But what about third-party titles? We've had confirmation that Gearbox's new IP Godfall is coming exclusively to PS5, as is a title from Bluepoint Studios that's rumored to be a Demon's Souls remake. We will also see a remake of THQ Nordic's cult classic Gothic, Gollum, WRC 9, Dying Light 2 and Outriders land on PS5. In addition, Ubisoft has confirmed that Watch Dogs: Legion, Rainbow Six Quarantine, and Gods and Monsters are all coming to Xbox Series X and PlayStation 5 – with a new Assassin's Creed and Far Cry also rumored to be coming to the platforms. We also know Rainbow Six Siege will be available on PS5 and Xbox Series X from launch.
It's likely that we'll see the likes of Starfield and The Elder Scrolls 6 coming to PS5 and Xbox Series X, too.
In addition, not only has EA has said that Battlefield 6 will be coming to Xbox Series X and PS5, but the company has sung the praises of the incoming next-generation machines during an investor call.
"The power of the new consoles is gonna be substantially greater than existing consoles," said EA CFO Blake Jorgensen.
"We can do a lot more [with PS5 and Xbox Series X]. Things we're doing will blow people's minds."
While this is a good start, we're expecting plenty more third-party games to be announced in the coming months.
According to a survey by GDC, when it comes to developer interest it seems the PS5 is already beating Xbox Series X – and the Nintendo Switch.
That's according to GDC's State of the Game Industry 2020 survey, which surveyed 4,000 game developers on a variety of industry topics ahead of GDC 2020 in March. And, of course, the next-gen consoles were top of the agenda.
When asked which platform they planned to launch their next project on, 23% of those surveyed said the PlayStation 5, while 17% said the Xbox Series X and 19% said the Nintendo Switch .
When it comes to the platform devs are most intrigued by, the PS5 once again leads the pack when it comes to consoles, with 38%, but the Switch only just behind on 37%. Again, the Xbox Series X is seriously lagging behind, piquing the interest of just 25% of devs.
The survey also revealed that 10% of developers are currently working on a game for the next-gen consoles.
However, while we know of a few third-party games in the pipeline for the PS5, there's still no confirmation on what the PS5's launch titles will be, but we're expecting first-party games to take the lead.
In addition, Sony has confirmed that the PS5 will prioritize AAA games over indie games in an effort to focus on "serious gamers".
What about a PS5 Pro?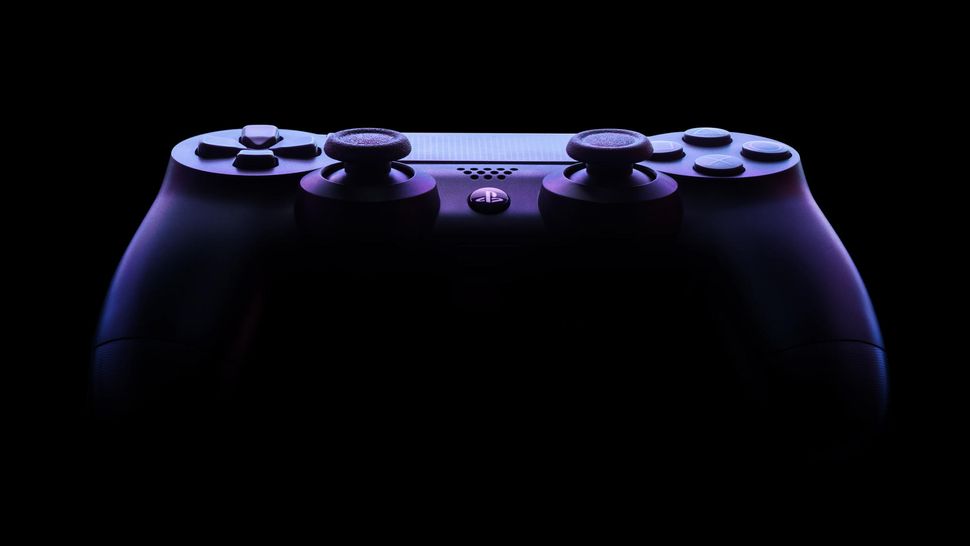 Rumors have cropped up suggesting that Sony will double down by launching the PlayStation 5 Pro at the same time as its base-model PS5.
Spotted by Wccftech, noted Japanese games journalist Zenji Nishikawa made the claim in a video on his YouTube channel, and while that kind of thing wouldn't normally be considered a rock-solid lead, Nishikawa has been proven correct in the past with his predictions about the PS4 Pro and Switch Lite.
According to Nishikawa, the PS5 Pro will cost around $100-$150 more than the basic PS5 console. The report states that Sony is taking this approach because it has "acknowledged the interest in a high-end model and wants to give players what they want right from the beginning of the generation".
NeoGaf user FXVeteran (via TweakTown) has since added fuel to the fire by claiming Sony plans to release two PlayStation 5 models at the same time: a PS5 Pro and a PS5, with the PS5 Pro being "top of the line" to compete with the Xbox Series X's potential iteratively more powerful versions.
While a PlayStation 5 Pro is likely on the cards, we don't think it'll release at the same time as the regular PS5. In our opinion, it's more likely that Sony will wait around three years (2023) before giving the console an upgrade – usually this happens mid-cycle and the PS5 lifecycle is estimated to be around six to seven years.
Related Posts